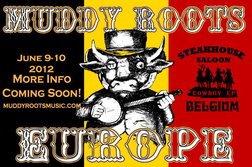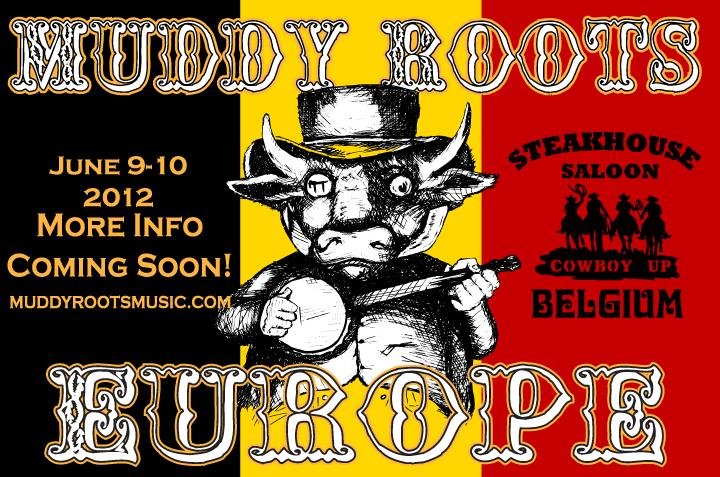 Date
Saturday 9 June 2012 — Sunday 10 June 2012
Location
Cowboy Up Steakhouse Saloon
Waardamme, Belgium
Description
The invasion will go down June 9th and 10th, at the Cowboy Up Steakhouse Saloon in Waardamme, Belgium. Please note this is the initial lineup. More bands will likely be added later, and other bands currently on the list could change.
Wayne "The Train" Hancock (Sunday Headliner)
Hillbilly Moon Explosion (Saturday Headliner)
Lucky Tubb & The Modern Day Troubadours
Bob Wayne & The Outlaw Carnies
Jayke Orvis & The Broken Band
Slim Cessna's Auto Club
The Hackensaw Boys
James Hunnicutt
Derek Dunn (formerly of .357 String Band)
Hollowbelly
Molly Gene the Whoaman Band
Reverend Deadeye
Cashman
Tom VandenAvond
Honkeyfinger
Heinrich XIII and the Devilgrass Pickers
The Buckshots
Tio Gringo
Leave a comment. Log in to Last.fm or sign up.
Been to Muddy Roots in Tennessee. All I can say is it was an awesome weekend!

Actions

Actions