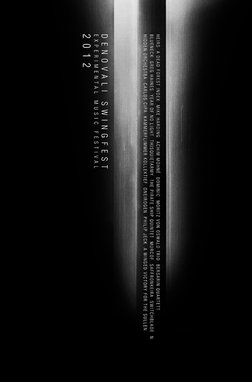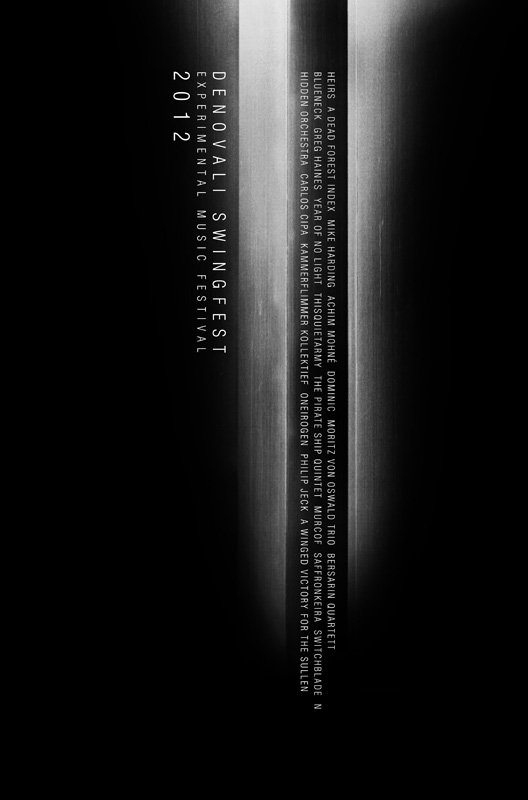 Date
Friday 5 October 2012 — Sunday 7 October 2012
Description
further information + tickets:
- http://denovali.com/swingfest/
- http://www.facebook.com/denovalirecords
- http://www.facebook.com/events/458001007550144/
Hello everyone,
We're very happy to present you the confirmed final lineup for the DENOVALI SWINGFEST 2012 edition – our experimental music festival in Essen, Germany.
The festival will happen on 3 days – October 5th, October 6th and October 7th. We've again rented the nice venue called WESTSTADTHALLE ESSEN. Those who didn't visit the 2011 edition can find pics of it on our Swingfest homepage.
This year we in total will present 21 artists from 10 different countries. Their sets as always will be as long as a real club show (around an hour).
The TICKETS are from now on available for purchasing via the the Swingfest homepage (www.denovali.com/swingfest) and from next week on via the www.ticketmaster.de and other ticket shops – the pricing looks like this:
- festival ticket (all 3 days) pre-sale: 80euro
- single day ticket pre-sale: 30 euro
You can find all further information (routing, hotels etc.) on the homepage. We as always hope you enjoy the new lineup as much as we do.
Thanks a lot!
Denovali