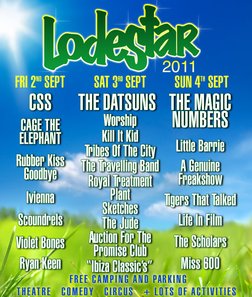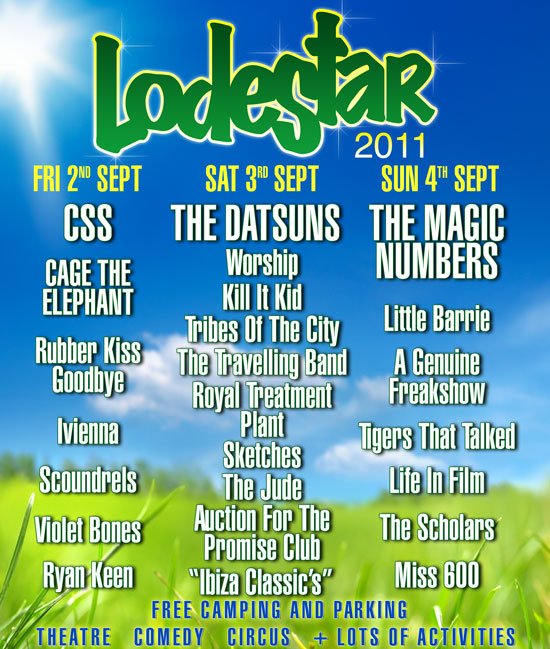 Date
Friday 2 September 2011 — Sunday 4 September 2011
Description
Tickets available from: Ticketweb or We Got Tickets
3 days and nights of entertainment, probably your best experience of 2011
BOOK to SAVE -use code CP3 for £15 off Adult and Youth (Weekend Tickets ONLY) -Limited Offer!
CSS -playing the only UK festival and new release just out! THE DATSUNS bringing you electrifying rock for Saturday and The Magic Numbers performing a HUGE set -probably one of the finest live acts in the UK! Cage The Elephant new Album hit No2 in the US! ALL the artists performing at LodeStar 2011 are outstanding -you have to be here!
Join the Lodestar Festival group page: http://www.last.fm/group/Lodestar+Festival
Or join the Facebook page at: http://www.facebook.com/LodeStarFestival