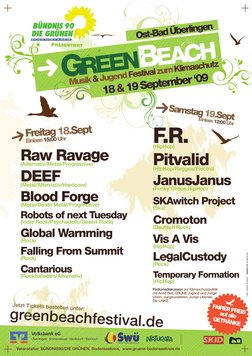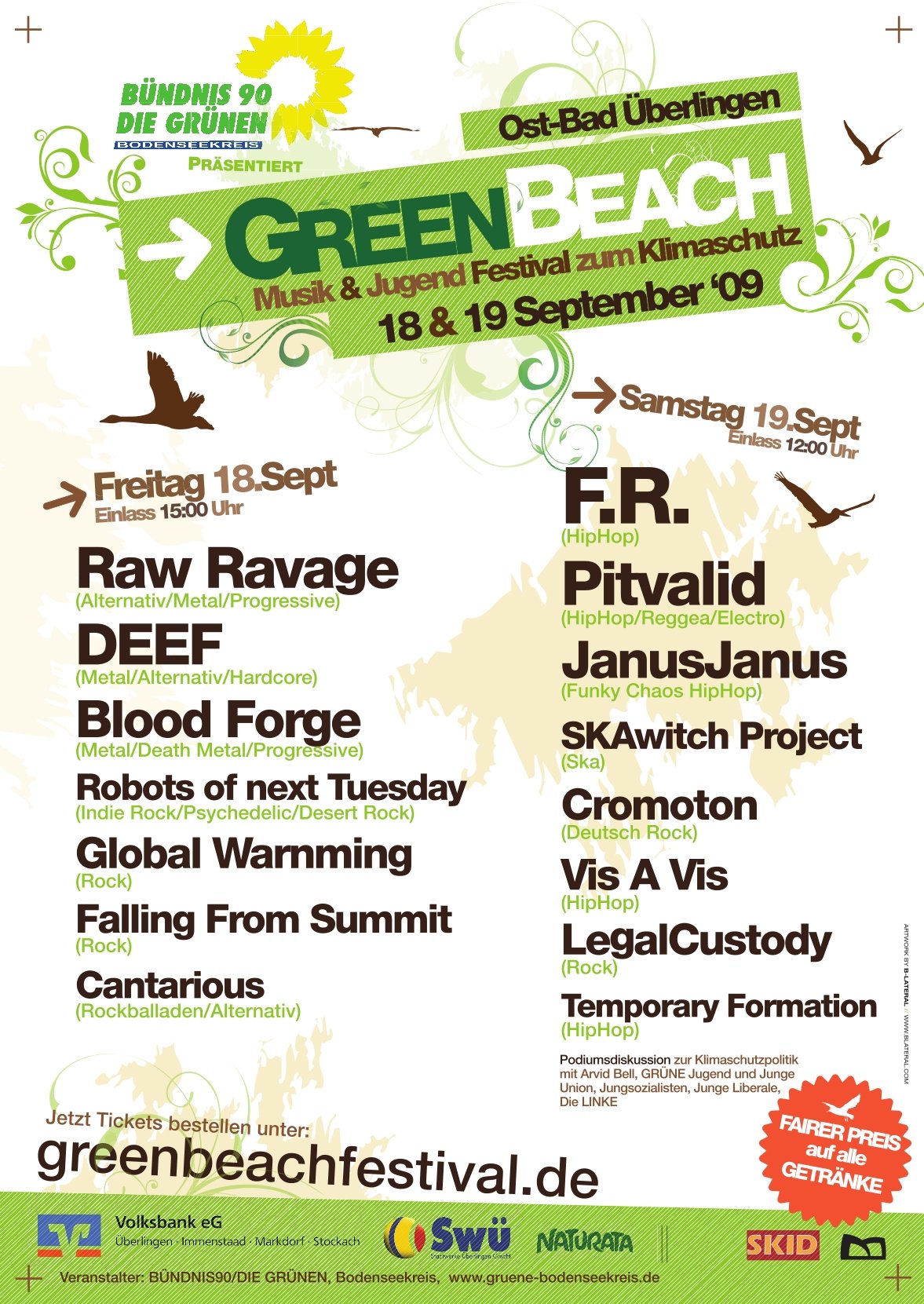 Date
Friday 18 September 2009 — Saturday 19 September 2009
Location
Strandbad-Ost
Überlingen, Germany
Description
Direkt am Bodenseeufer gibt es am 18. und 19. September 2009 im wunderschönen Überlinger Ostbad ein Jugend & Musik Festival. Neben bekannteren Bands wie F.R. und Pitvalid bekommen junge Leute Bühne und Mikrofon und können Ihre Stimme erheben, oder einfach nur Party machen !
Coming soon - reply to and upvote shouts! Subscribe now for early access or find out more.
Log in to Last.fm or sign up to leave a shout.
Attention please! rec72 artist "Deef" (http://www.lastfm.de/music/Deef/Lebensbegleitende+Musik) is not performing live in this event! It must be a mistake here. Or somebody has mixed him up with this metal band....

Actions