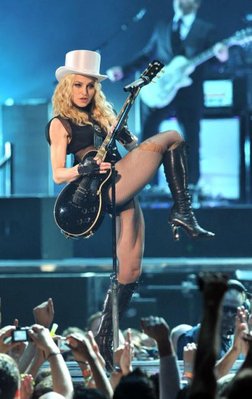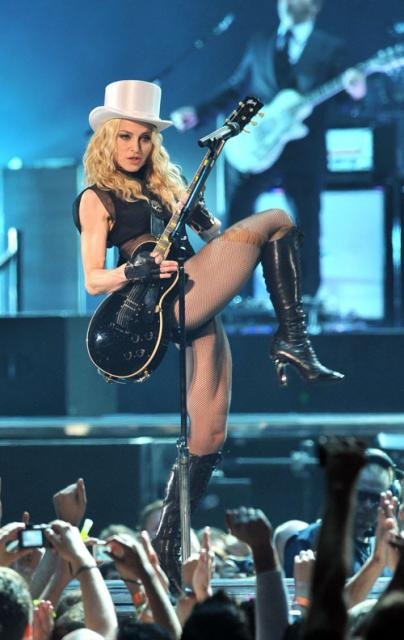 Date
Wednesday 26 August 2009 at 8:00pm
Location
Parcul Izvor
Bucuresti, Romania
Description
Madonna va concerta live la Bucuresti, pe 26 august 2009, in Parcul Izvor, in cadrul turneului mondial "Sticky & Sweet Tour", intr-un spectacol sponsorizat oficial de Vodafone Romania, promovat de Live Nation si organizat de Emagic.
Sticky & Sweet Tour, turneul de promovare a albumului "Hard Candy", a fost extins anul acesta, dupa succesul extraordinar de care s-a bucurat in 2008. Sticky & Sweet Tour este deja considerat cel mai bine vandut turneu din istorie al unui artist solo. In 2008, turneul Sticky & Sweet Tour a fost vizionat de peste 2,3 milioane de spectatori din 58 de orase, inregistrand vanzari de bilete record pretutindeni.
Invitatul special al concertului Madonna este DJ Paul Oakenfold, artistul care deschide toate show-urile din cadrul turneului Sticky & Sweet Tour, inclusiv cel de la Bucuresti. Paul Oakenfold este considerat unul dintre cele mai importante nume din cultura de club moderna. A remixat piese de Rolling Stones, U2, Madonna, Justin Timberlake, Snoop Dog, Muse, New Order, The Cure, Massive Attack si chiar Elvis Presley si a fost producatorul trupei britanice The Happy Mondays.
• Clientii Vodafone Romania pot achizitiona bilete in avans, pe www.myticket.ro, intre 23 februarie, incepand cu ora 10.00, si 2 martie (ora 10:00) 2009
• Biletele, cu preturi incepand de la 120 RON, se vor pune in vanzare pentru publicul larg din 3 martie 2009, de la ora 10.00