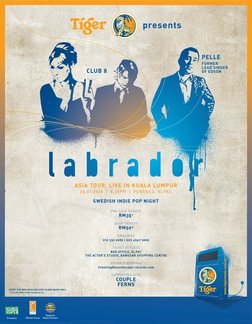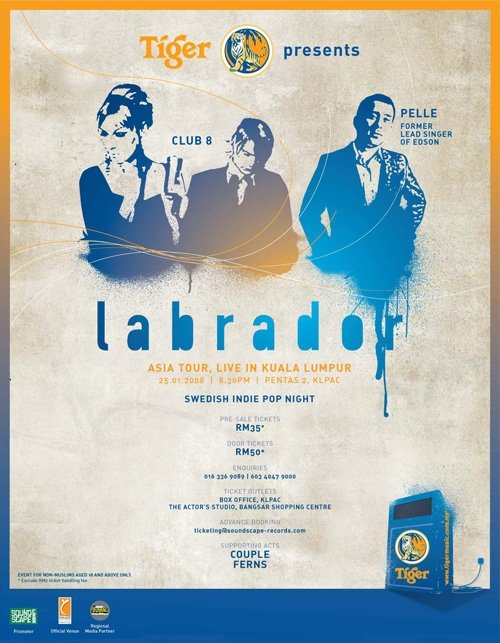 Date
Friday 25 January 2008 at 8:30pm
Description
With an incredible gift for writing beautiful laidback and melancholic pop melodies, Club 8, consisting of Karolina Komstedt and Johan Angergard, often combine and experimenting with Dub, C-86, triphop, chill out, 80's and bossa nova, but without ever losing focus on those wonderfully Scandinavian pop melodies.
Since 1995 the group has released 5 studio albums. Their latest album, The Boy Who Couldn't Stop Dreaming, is a wonderful fusion of dream pop, bossa nova and dance.
Next on this double bill is another fine Swedish indie-pop act, the Belle & Sebastian-like witty Pelle, former lead singer of Edson.
Pelle has just released a brilliant new album, titled In a Nutshell. The record is full of his characteristic sharp, wry humor and heartfelt folk-pop. Pelle writes equally catchy and intimate pop songs with an ease rarely seen since Belle & Sebastian's early years.
This special showcase in KLPac will mark both artists' first ever live appearance in Kuala Lumpur. They will be supported by our homegrown act, Ferns, who hail from suburban KL. Their latest album, On Botany, has earned the band a place on Rolling Stone's Top 25 Best Bands on Myspace. Also supporting is local band, Couple.
Clearly set to be a night of quality acts and edgy sounds!