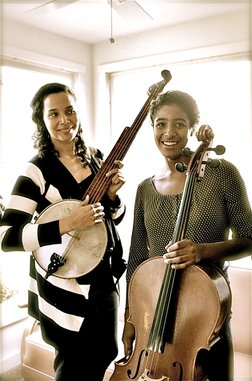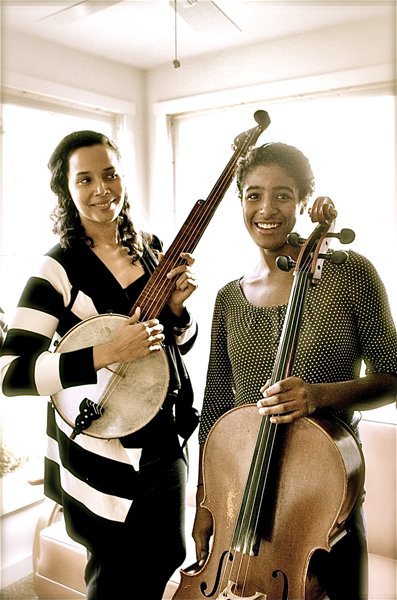 Date
Thursday 3 October 2013 at 7:30pm
Location
Cecil Sharp House
2 Regent's Park Road, London, NW1 7AY, United Kingdom
Tel: +44-(2)0-74852206
Web: http://www.efdss.org
Description
Rhiannon Giddens and Leyla McCalla of the Carolina Chocolate Drops bring their exclusive tour to London.
The show will see the duo bringing together their African American and Haitian heritage, culture and history with interpretations of all forms of traditional music from Haitian folk to Gaelic singing. Their warm, soulful sound carried along by cello, fiddle, banjos and soaring vocals.
This tour coincides with the release of Leyla's debut album, Vari-Colored Songs: A Tribute to Langston Hughes.
'Rhiannon is a show-stopper -- not only for her glorious voice but also for her incredible versatility. She ranges across many styles and genres, and is equally at ease singing opera, blues, gospel and Gaelic or whatever the moment takes. A rare talent!' - Margaret Bennett, folklorist and singer
Promoted by the English Folk Dance and Song Society (EFDSS) in association with Songlines
This event is fully accessible for wheelchair users.
Tickets £14