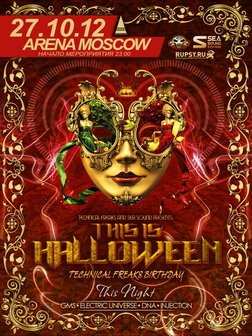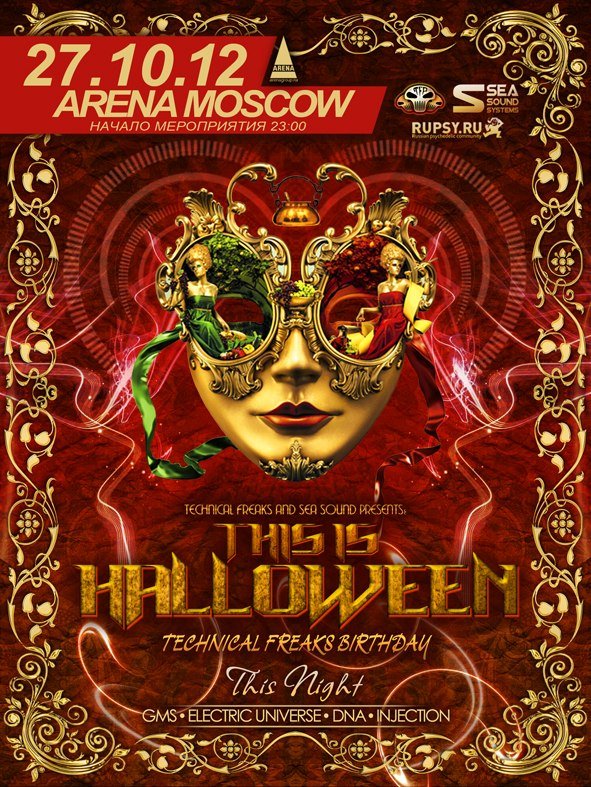 Date
Saturday 27 October 2012
Location
Ray Just Arena
Ленинградский проспект 31, стр. 4 (м. Динамо), Moscow, 125284, Russian Federation
Tel: +7 (495) 9406755
Web: http://www.rayjustarena.ru
Description
Самое глобальное и будоражащие празднование Halloween'а в Москве.
На мероприятии выступят Выдающиеся, не нуждающиеся в представлении легенды мировой электронной сцены. Действие нашего спектакля будет проходит на самой большой и уютной Event-площадке столицы, где вас ожидает: профессионально подобранная звуковая система с кристально-чистым звуком, потрясающие концептуальные декорации специально созданные для этого события.
ПРИХОДИТЕ В КОСТЮМАХ, БУДЕТ СТРАШНО ИНТЕРЕСНО!!!
Log in to Last.fm or sign up to leave a shout.
OFICIAL VIDEO http://www.youtube.com/watch?v=hoXJILfAFYg&feature=plcp

Actions