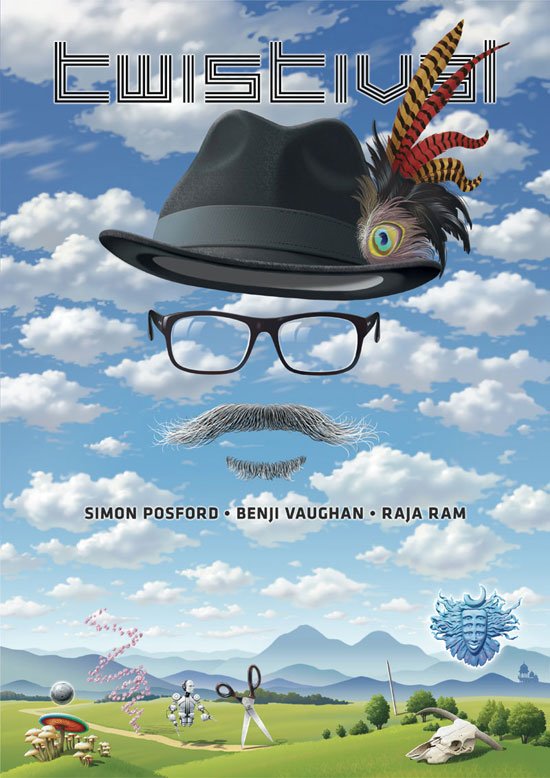 Date
Saturday 3 November 2012 at 7:30pm
Location
Troxy
490 Commercial Road, London, E1 0HX, United Kingdom
Tel: 0808 1393 989
Description
Twisted Music presents Twistival - An Evening with Twisted Artists.
Featuring Shpongle, Younger Brother, Hallucinogen, Prometheus, The Zap, In:terlaken and very Special Guests.
_____________________________________
Shpongle:
Simon Posford and Raja Ram perform a unique DJ Set with live keyboards, synths and flute.
This set will be debuting many new tracks from the forthcoming album (Shpongle 5!)
Younger Brother:
Benji and Simon will be mixing their latest album, 'Shine Remixed' into a one-off never heard before experience.
Hallucinogen:
Live performance featuring all the classics.
Prometheus:
Live performance featuring tracks from his forthcoming album
The Zap:
A unique DJ set from Raja and Benji debuting their latest material.
In:terlaken:
Worldwide debut performance from the new Twisted talent.
JUST ADDED:
Ott: A welcome addition to the line up ! Will be performing a live set featuring tracks from his current album as well and a whole lot of new stuff !
plus more TBA
_____________________________________
Tickets From £25.00 inc. booking fee: http://www.ticketline.co.uk/twistival
Venue: http://www.troxy.co.uk/
490 Commercial Road, London, E1 0HX, United Kingdom
Saturday 3rd November.
Halloween Weekend.
This event will sell out!
8pm - 6am, last entry: 1.30am.
Vanue capacity: 2000 people.
Twitter: https://twitter.com/twistedmusic
Google Plus: https://plus.google.com/108997308866014110654/
SoundCloud: http://soundcloud.com/twistedmusic