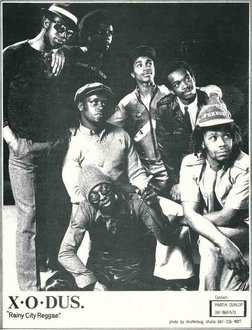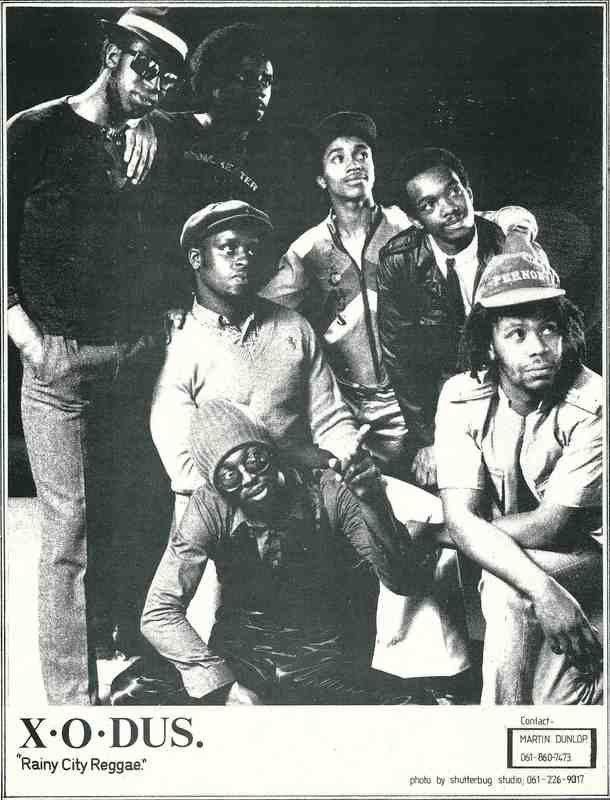 Date
Thursday 25 October 2012 at 7:30pm
Location
Band on the Wall
25 Swan Street, The Northern Quarter, Manchester, M4 5JZ, United Kingdom
Tel: 0161 834 1786
Web: http://www.bandonthewall.org
Description
Due to sudden and unforeseen family illness Section 25 can no longer play tonight. We apologise for the short notice. The concert will however still be happening with Factory Records' X.O.DUS and Kevin Hewick now joined by Bernard Kelly (Jilted John / Gordon Is A Moron) at the reduced entry price of £6. If you would still like to attend please just present your ticket on the door tonight and you will recieve a full refund.
Anyone not attending will automatically receive a full refund after the event.
X.O.Dus
Best known for their 1980 Factory dub single English Black Boys (produced by Denis Bovell), X.O.Dus are a Manchester roots reggae band founded by members from Hulme and Moss Side. Formed in the mid 1970s by brothers Honey and Leddy Ricketts, along with Trevor Bell and Dave Reid, X.O.Dus aimed to play a more political/progressive style of reggae, fresh, young and British. Talent spotted by Joy Division manager Rob Gretton, they were the sole reggae band to work with Factory. Now back together following the release of archive CD album English Black Boys.
"One of the most remarkable chapters in British reggae history'" The Wire
Kevin Hewick
This special night will also include a set by Leicester singer/songwriter Kevin Hewick. An early creative spoke in the Factory wheel, championed by Tony Wilson, Hewick contributed to the Factory Quartet double album in 1980, and also recorded with members of Joy Division/New Order.
Price: £6
More info