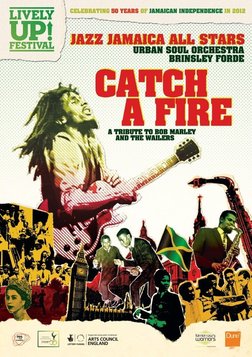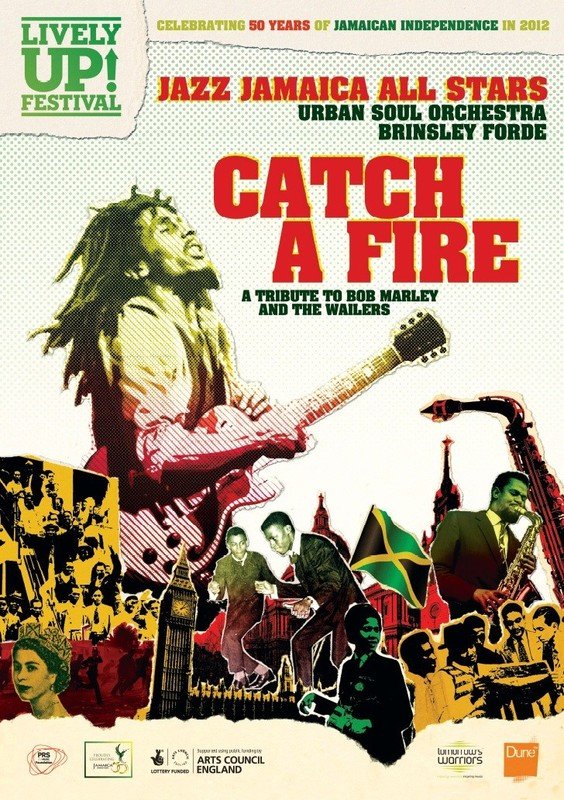 Date
Friday 26 October 2012 at 7:30pm
Location
Leeds Town Hall
The Headrow, Leeds, LS1 3AD, United Kingdom
Description
A sensational celebration of Bob Marley and The Wailers' classic album featuring Aswad's Brinsley Forde with Jazz Jamica Allstars and the Urban Soul Orchestra live at Leeds Town Hall.
To celebrate the 50th Anniversary of Jamaican Independence, Jazz Jamaica All Stars and the Urban Soul Orchestra, with special guest Brinsley Forde (Aswad) have created a sensational new orchestral interpretation of Bob Marley and the Wailers' groundbreaking and iconic album. Originally released in 1973, Catch A Fire announced the arrival of Jamaica's first global superstar, and this melodic, dynamic and heart-lifting musical tribute makes the flames burn even brighter. At the very heart of the Lively Up! Festival celebrating the 50th anniversary of Jamaican independence, make sure that you Catch A Fire while you can - it'll move your soul and move your feet too!
"If this tour was an album, it would be a collector's item!"
Catch A Fire is part of the Lively Up festival produced by Dune Music / Tomorrow's Warriors in association with Band on the Wall
A Band on the Wall Fundraiser Event
More info