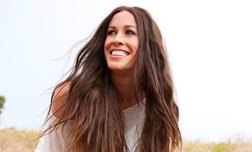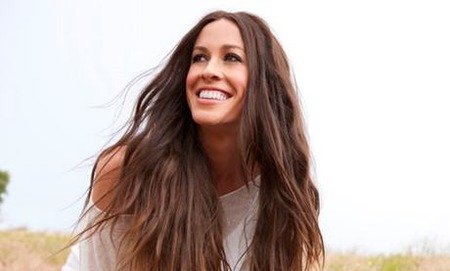 Date
Thursday 30 August 2012 at 8:00pm
Description
On August 30th Alanis Morissette will take to the 92nd Street Y for a rare appearance just prior to the release of her seventh studio album, Havoc and Bright Lights. (Do you know it's been 17 years since you screamed along to Jagged Little Pill?)
The Y says, "In her only public speaking appearance in New York City, she'll talk with author, critic and Rolling Stone contributing editor Anthony DeCurtis about her music career, her interest in acting and what inspired her latest album." Morissette is married with a child now, so the whole affair is likely to be less... ragey than it would have been in '95.
Since 1995 Alanis Morissette has been one of the most influential singer-songwriter-musicians in contemporary music.
Her deeply expressive music and performances have earned vast critical praise, 12 Canadian Juno Awards, 7 Grammy® Awards (with an additional 14 nominations), a Golden Globe nomination and sales of over 60 million albums worldwide. Morissette's 1995 debut, Jagged Little Pill, was followed by such eclectic and acclaimed albums as Supposed Former Infatuation Junkie (1998), MTV Unplugged (1999), Under Rug Swept (2002), So-Called Chaos (2004), Jagged Little Pill Acoustic (2005), her greatest hits album, The Collection (2005), Flavors of Entanglement (2008), as well as musical contributions to theatrical releases. Most recently Alanis has acted on the small screen with roles in the hit television series Weeds and Up All Night and appeared as a celebrity guest mentor on the last season of The Voice. On Aug 28 2012, Alanis will release her highly anticipated seventh studio album, Havoc and Bright LIghts (Collective Sounds/Sony RED). Recorded in Los Angeles, the album marks the songstress' first release in four years. For more information see www.alanis.com.
From 8pm to 11pm
Contact details:
yggers@mac.com,
Tel: 07787 527499
http://www.92y.org/tickets/production.aspx?pid=86549&utm_source=Gothamist+Daily&utm_campaign=122d4dca96-RSS_EMAIL_CAMPAIGN&utm_medium=email
Alanis Morissette, alanis morissette new york, newyork time square, nyt times crossword, oughta know alanis, alanis oughta know, alanis morisette you outta know, alanis live ny times, crossword puzzles does the ny times, crossword, ironic alanis morisset, alanis morisset ironic what to do in new your city alanis concert alanis tour 2012 you outta know alanis morrisette alanis morrisette you outta know alanis morisette you oughtta know alanis new album 2012 alanis new song hand in my pocket youtube, canadian singer morissette