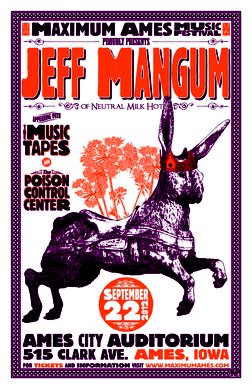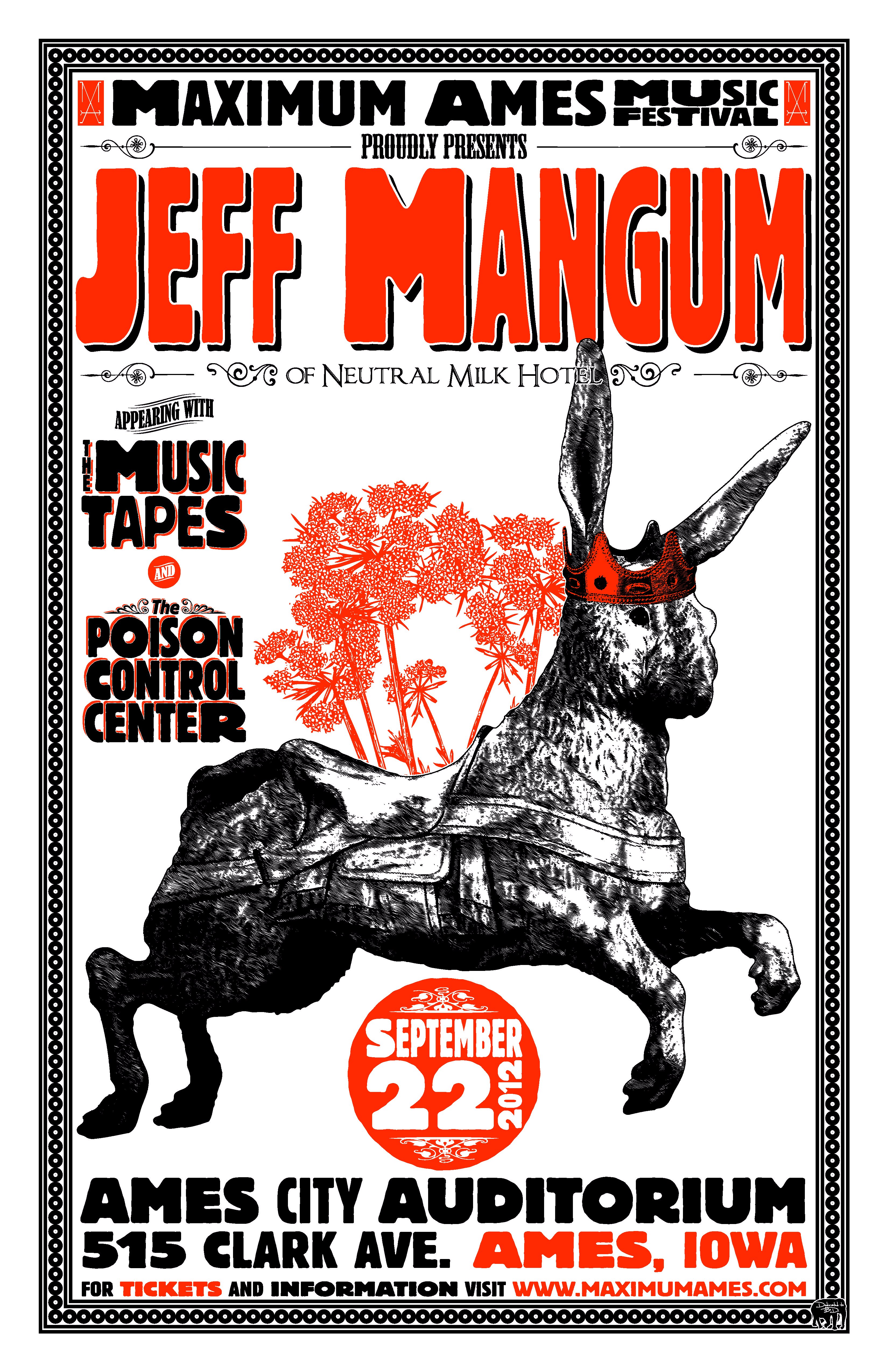 Date
Saturday 22 September 2012 at 8:30pm
Location
Ames City Auditorium
Ames, IA, United States
Description
Jeff Mangum has earned millions of avid fans around the world as the songwriting force behind the groundbreaking band Neutral Milk Hotel. Mangum's music and voice possess a captivating force that has entranced listeners for years. Neutral Milk Hotel is a founding member of the famed Elephant 6 collective of Athens, GA that has revolutionized pop music in the past two decades.
After releasing three influential records, including the modern classic "In An Aeroplane Over the Sea," Mangum took almost a decade off from playing shows. Since returning to live performance last year, fans have flocked to witness his powerful stage presence. This show will also include a performance by The Music Tapes, another original project of the Elephant 6 collective whose members have also played in Neutral Milk Hotel. Years ago, The Music Tapes played a show in the Ames home of Patrick Tape Fleming of The Poison Control Center, a classic local rock band that also has ties to the Elephant 6 crew. The PCC will open this once-in-a-lifetime concert.
TICKETS: $36 ADVANCE / $40 DOS
Get Tickets Here: http://maximumames.com/tickets/
NO PHOTOGRAPHY/NO RECORDING ALLOWED, This includes cell phones
Log in to Last.fm or sign up to leave a shout.
I WANT TO GO TO THIS SO FRIGGIN BAD!!!

Actions

A once in a lifetime show. I can't flipping wait!

Actions