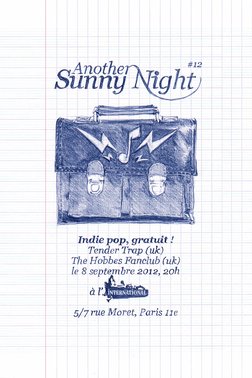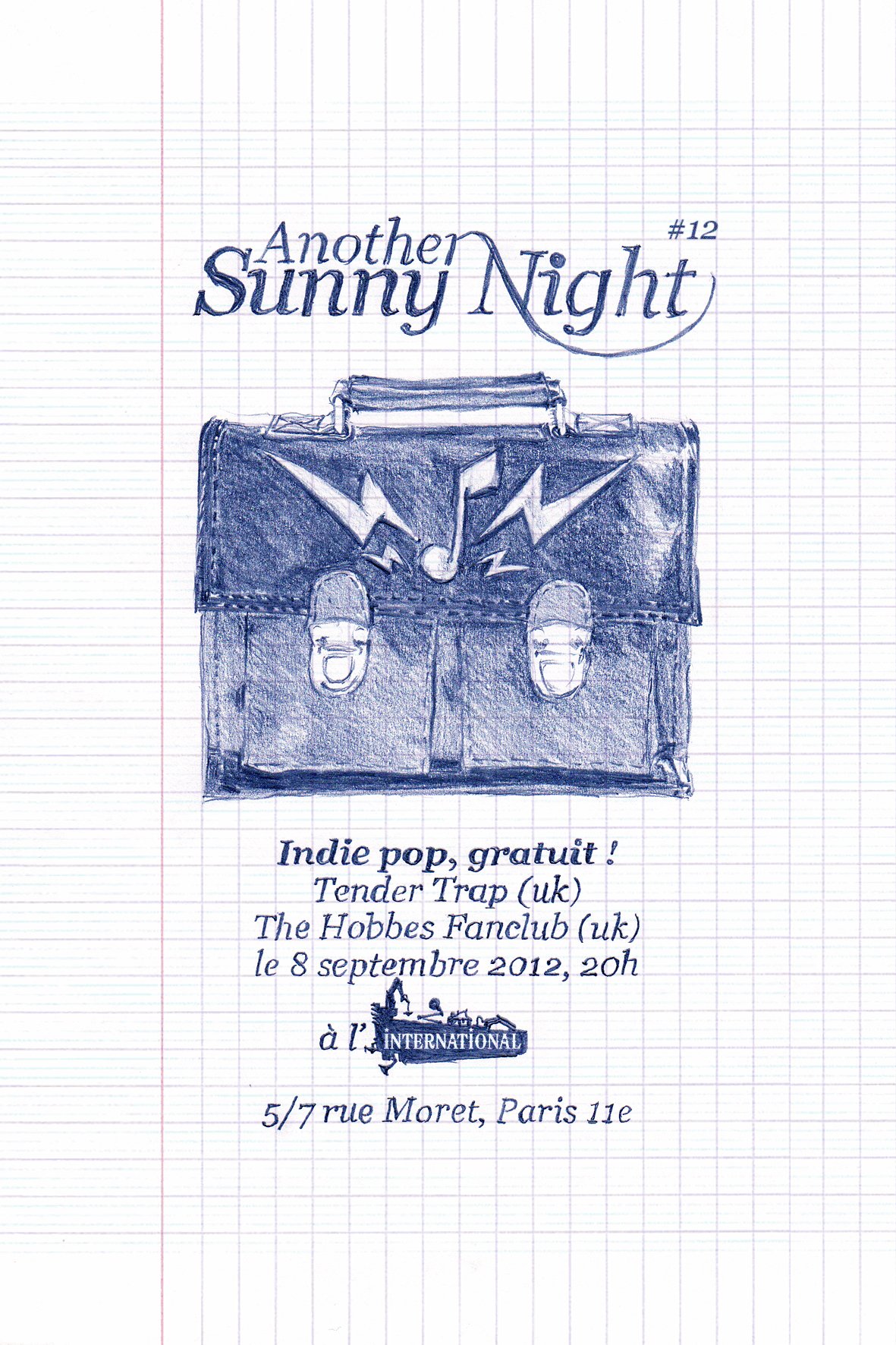 Date
Saturday 8 September 2012 at 8:00pm
Description
20H30 THE HOBBES FANCLUB (UK)
http://thehobbesfanclub.bandcamp.com/
Un passage salué au festival Indietracks et voilà l'heure du premier concert outre-Manche pour ce trio de Bradford placé au croisement de l'indiepop et du shoegaze, dans la lignée de The Pains Of Being Pure At Heart.
21H30 TENDER TRAP (UK)
http://www.myspace.com/tendertrap
Guitares énergiques et choeurs féminins menés par Amelia Fletcher, ex chanteuse de Heavenly et Talulah Gosh : après avoir retourné l'International l'an dernier, Tender Trap reviennent présenter leur nouvel album "Ten Songs About Girls" (Fortuna Pop).
L'International est ouvert de 18h à 2h. Entrée gratuite et consos pas chères. Happy Hour jusqu'à 21h !
A venir: Another Sunny Night #13 le samedi 17 novembre 2012
https://www.facebook.com/events/452026461488036/
Facebook