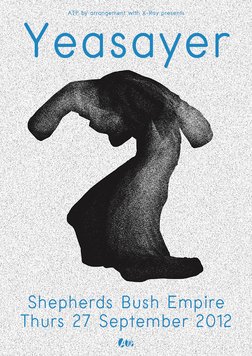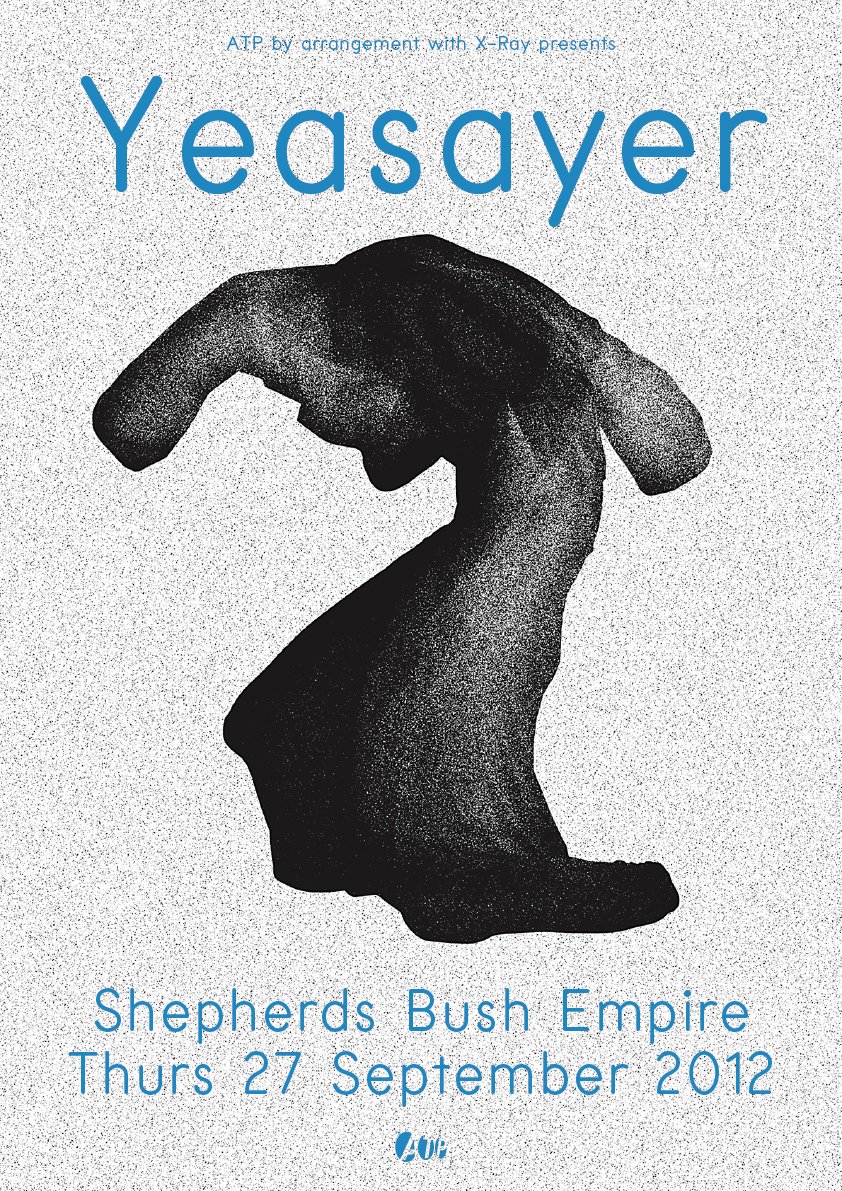 Date
Tuesday 4 December 2012 at 7:00pm
Description
ATP are proud to announce the return of Yeasayer to the UK with this London show at Shepherd's Bush Empire.
This will be in support of their new album 'Fragrant World' set for release on August 20th via Mute.
ARTIST: Yeasayer
SUPPORT ACTS: Glass Animals
VENUE: Shepherd's Bush Empire
DATES: Thursday 27th September 2012
TICKET PRICE : £17 stbf
VENUE ADDRESS: Shepherd's Bush Green London, W12 8TT
VENUE TELEPHONE: +44 208 354 3300
AGE RESTRICTIONS: Strictly over 8s. Under 14s need to be accompanied by an adult (ID required for entry)
DOORS: 7.00pm
CURFEW: 11.00pm
Tickets: http://www.atpfestival.com/events/yeasayersbe.php
Log in to Last.fm or sign up to leave a shout.
I have a spare standing ticket looking to sell. £15 Let me know.

Actions

Looking for one spare standing ticket. Give me a call or text 07990774536

Actions

I've got 3 spare tickets to sell. just PM me if interested

Actions

shepherds bush says show is rescheduled ... is it still on ? !!

Actions

Still looking for 2 or more spares...

Actions

just realised my ticket is for level 3, which sucks. any way of changing that for stalls? or does somebody care to swap aha... otherwise i'll be selling

Actions

I have one spare on level one

Actions

do we just show up with our previous tickets then?

Actions

Lookin' for 2 (or more) tickets for this. DM me if you have some to sell!

Actions