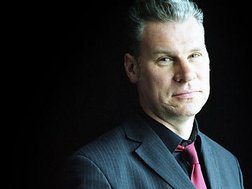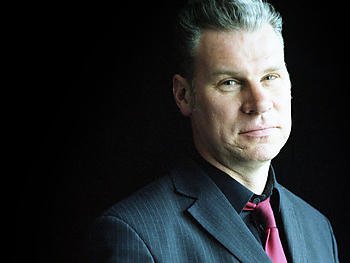 Date
Monday 11 June 2012 at 7:30pm
Description
London on film - a spectacular showreel of music from the movies.
Music from films:
Bernard Herrmann: Hangover Square
John Barry: The Ipcress File
Howard Shore: Eastern Promises
Alexandre Desplat: The King's Speech
Pete Townshend: Quadrophenia
Burt Bacharach: Alfie
Hans Zimmer: Sherlock Holmes
Stephen Sondheim: Sweeney Todd
David Arnold: Casino Royale
Michael Nyman: The End of the Affair
BBC Concert Orchestra
Robert Ziegler conductor
Ian Shaw singer
Mark Kermode presenter
plus special guests
Jeff Beck
Pete Townshend
Together with film critic Mark Kermode, the BBC Concert Orchestra tells the story of the many faces of London on film, through music.
Spy-thriller The Ipcress File is a downbeat alternative to the James Bond phenomenon. John Barry's music has dim echoes of the James Bond themes with a brooding menace that is the perfect antidote to the flashy exuberance of 007.
London in the 1960s - a time of sex, drugs and rock 'n' roll and the setting of Quadrophenia - The Who-inspired tale of Mods vs Rockers. The concert includes a special arrangement of music from Quadrophenia, and the orchestra are joined on stage by iconic rock legends Jeff Beck and Pete Townshend to perform 'Love, Reign o'er Me'.
No.33 on the BFI's list of top British films, the original 1966 Alfie follows the story of a charming rogue played by the iconic Michael Caine.
Alexandre Desplat's BAFTA-winning score to the recent box office hit The King's Speech mimics the royal's struggle to overcome a stammer.
A crime-thriller set in East London, Howard Shore's score to Eastern Promises draws on Russian folk music and the tattoo art of the Russian mafia.
From the composer of Psycho, Bernard Herrmann, comes the equally-chilling music for the film noir Hangover Square, where a composer who suffers from amnesia is suspected of murder...