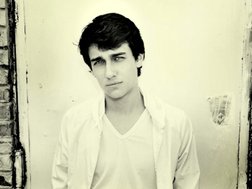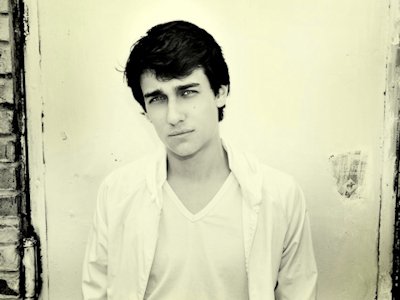 Date
Tuesday 17 July 2012 at 8:00pm
Description
BUY TICKETS - $12 adv / $15 day of
Tickets are also available via phone at 703.255.1566
American singer-songwriter Teddy Geiger first catapulted onto the national stage in March 2006 when his debut album, the critically-acclaimed "Underage Thinking," entered the Billboard Top 200 at #8 and yielded a million-selling Hot AC Top 10 single -- "For You I Will" -- when Teddy was just 16.
This year Teddy is recording and releasing his new album, The Last Fears, exclusively through Pledge Music at www.pledgemusic.com/teddygeiger where fans are invited to help play an integral part in making the album.
Proficient on a number of instruments including guitar, bass, piano and drums, Geiger had first made his reputation as a musician in high school when gigs around his native Rochester, New York, earned the loyalty of an ever-growing fanbase of self-proclaimed "Ted-Heads." While an internet fan buzz fueled his early burgeoning popularity, Teddy's first independent release, the regional EP "Stepladder" (on Cred Records), peaked at #1 in Rochester and made the Top 10 in Billboard's mid-Atlantic regional "Heatseekers" chart, leading to a deal with Columbia Records.
Teddy's debut album, "Underage Thinking," was both a popular and critical success. "Teddy Geiger projects an easy charm along with his real pop chops," raved The New York Times while People magazine, in a three-and-a-half star "Critic's Choice" review, predicted that "Teddy Geiger should have a long career ahead of him."
Teddy's dynamic new school pop, informed by the spirit of rock's glory days, earned him spots on shows featuring Gavin DeGraw, Kelly Clarkson, and Hilary Duff's #1 pop tour. Teddy has shared bills with Brandi Carlile, Pete Yorn, Simple Plan, Fall Out Boy, Frankie J, Jesse McCartney, The Click 5, among others. Teddy's breakout year closed with the artist becoming the first male to grace the cover of Seventeen magazine in five years.
Teddy -- who had a dramatic role as an emerging young singer-songwriter in "Love Monkey," the short-lived CBS cult television series (later picked up by VH1) -- made his big screen debut in 2008's "The Rocker," a summer comedy starring Rainn Wilson and Christina Applegate which premiered a number of new Teddy Geiger performances in its soundtrack.
Since the release of "The Rocker," Teddy Geiger moved to New York City and began writing the songs at the core of The Last Fears. New compositions and performances include "Shake It Off," "Magic," "Home," "Ordinary Man," "One More Night," and "Walking In The Sun". The album has a sound not dissimilar from his debut but also showcases both his maturity and depth as a songwriter and craftsman.
http://www.teddygeiger.com/
JESSE RUBEN
Philly-bred singer-songwriter Jesse Ruben freely confides that he's done a bit of "obsessing" over his second album, The Ones That Matter.Not that such anxiety is evident on the highly accomplished disc, the follow-up to Ruben's self-released 2008 debut, Aiming for Honesty. Adding full-band accompaniment to his lush, soulful pop-rock, Ruben also stretches impressively as a writer on The Ones That Matter, achieving a near-novelistic sense of character and setting on finely hewn tracks like "A Lack of Armor," "Bleeker and Sixth," and "Unbreakable." His relentless attention to detail pays off handsomely. Ruben's expansive and deeply compassionate point of view has resonated strongly with an ever-growing audience, whom the performer has cultivated with virtually nonstop touring and persistent online networking; as a result, he's sold some 5,000 copies of Honesty on his own. The artist cites singer-songwriters like Paul Simon, Joni Mitchell and James Taylor as his greatest influences, but also admits a fondness for the standards penned by Cole Porter and the Gershwins. As a live performer he racked up odd experiences like playing backyard barbecues, singing at a daytime Sweet 16 party, and even serenading a couple of fans on their anniversary (he showed up in their kitchen with his guitar, at the woman's bidding, to surprise her boyfriend). The gigs gradually got bigger, and soon Ruben was paying his rent with engagements across the East Coast - becoming adept at getting around by commuter rail, booking cheap flights, promoting his shows and maintaining contact with fans via Facebook, his blog and the comments on his YouTube video posts.
http://jesseruben.com/jesseruben/
SARAH MILES
Singer-songwriter, Sarah Miles is a young woman with a killer voice, catchy pop melodies, some fabulous high heels, and a hint of twang. As enamored with the sounds of Nashville as she is with the sounds of Brooklyn, Sarah's songs are as youthful and lighthearted as her spirit...though her lyrics sometimes show a weightier, pensive side. Sarah has received awards and attracted attention everywhere her voice has carried her...but one expects as much from any talented, budding artist. What stands out is her devotion to finding a unique and honest voice...simply put, Sarah's music is heartfelt and genuine. Tonight she will fall asleep with her headphones on...tomorrow she will wake up humming a new tune that needs to be heard.
http://www.sarahmilesmusic.com/