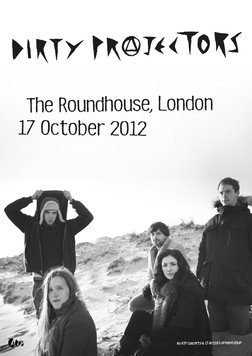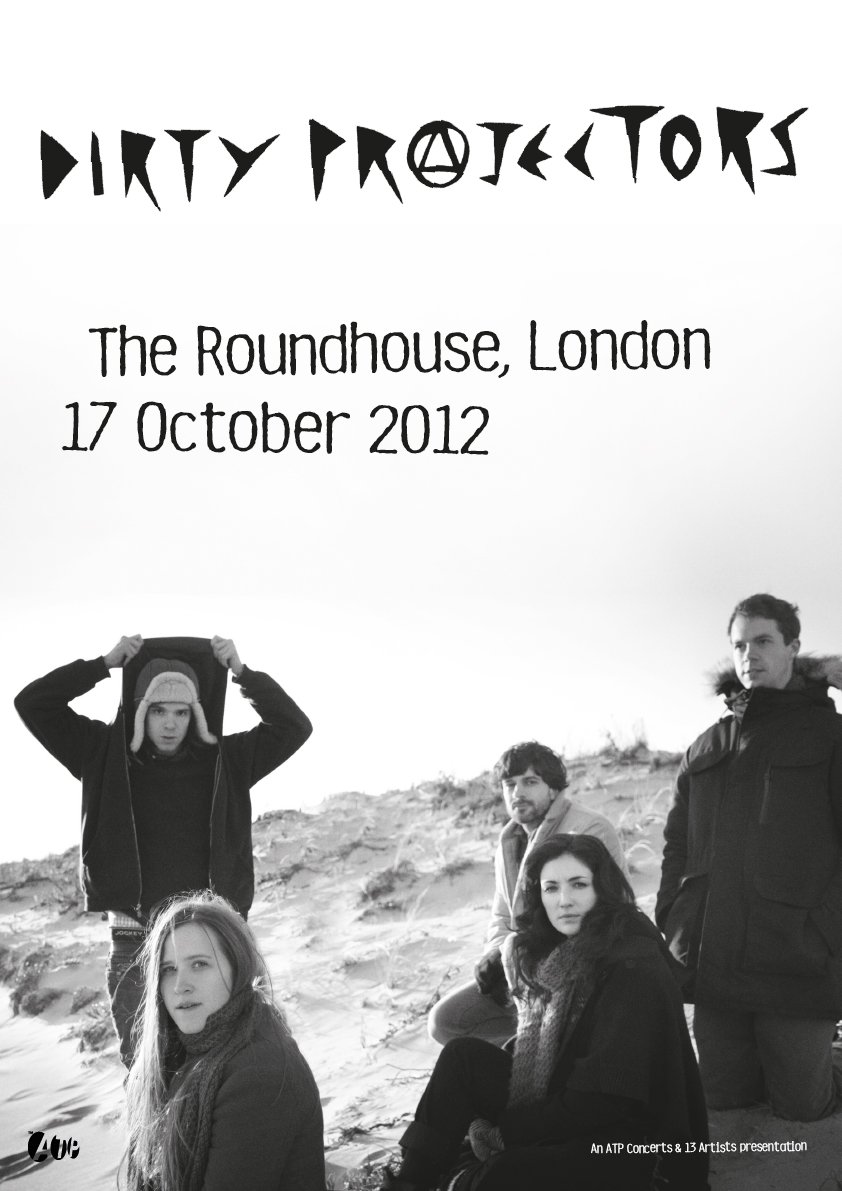 Date
Wednesday 17 October 2012 at 7:00pm
Description
Dirty Projectors are confirmed to play the Roundhouse in support of forthcoming new album, Swing Lo Magellan.
Dirty Projectors was formed in 2003 by David Longstreth, using the moniker to release wildly imaginative albums spanning guitar-based experimental song, scored composition, electronic music, hardcore, and medieval vocal polyphony. The early years of the band featured an evolving cast of musicians, eventually solidifying around Longstreth (vocals & guitar), Amber Coffman (vocals & guitar), Nat Baldwin (bass), Angel Deradoorian (vocals and keyboard) and Brian McOmber (drums). Haley Dekle (vocals) joined in 2009. 2009's Bitte Orca was Dirty Projectors' breakout moment, landing them on almost every Album of the Year list in the country and bringing them to five continents over two years. 2009 saw the band collaborating with David Byrne and The Roots, appearing on Late Show with David Letterman and Late Night with Jimmy Fallon, as well as playing myriad club shows and international festivals. In 2010, the band collaborated with Björk on the Mount Wittenberg Orca EP, which generated over $60,000 for a National Geographic endeavor to preserve wild ocean reefs. They also presented the 2005 album The Getty Address with 20-piece chamber ensemble Alarm Will Sound at Lincoln Center in New York, the Barbican in London and the Walt Disney Concert Hall in LA, as well as selling out New York's 3000-cap Terminal 5. At the dawn of 2011, Longstreth began writing songs for the band's next LP.
July sees the release of brand new album, Swing Lo Magellan, an album of songs culled from a sprawling twelve months of constant writing and recording in a weird house in Delaware County, New York (four hours northwest of the city). Longstreth, who produced and mixed, wrote seventy new songs and beats. The sound of this album is totally unique, with an aesthetic that explodes in two directions at once. The grain of the voices and live-in-the-room quality of the amps contrast the rich orchestral layering of Longstreth's arrangements for contemporary ensemble yMusic, the warmth of the bass and the sheen and blast of the beat programming.
Swing Lo Magellan is an album that comes from the hearts of one of the most fearlessly cerebral bands of the last ten years. The album has both the handmade intimacy of a love letter and the widescreen grandeur of a blockbuster, and if that sounds like a paradox, it's because it was until now.
Tickets/info: http://www.atpfestival.com/events/dirtyprojectorsroundhouse.php