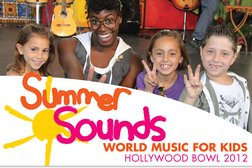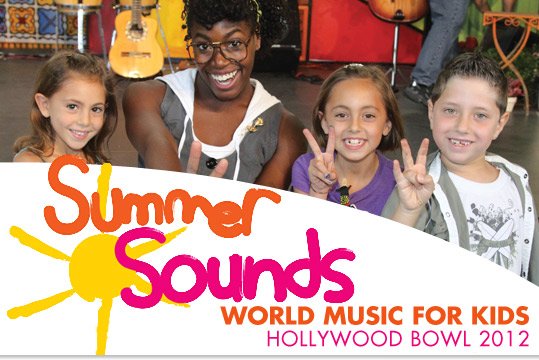 Date
Monday 9 July 2012 at 10:00am
Location
Hollywood Bowl
2301 N. Highland Ave, Los Angeles, 90078, United States
Tel: 323.850.2000
Description
Discover Reggae, Filipino, and Latino music and cultural traditions as SummerSounds turns nights at the Bowl into weekday morning fun with vibrant musicians and dancers exploring these musical genres. Each SummerSounds program features live music and dance, plus art workshops guided by professional artists!
Reggae
with David Kirton
Weeks 1 & 2 (July 9-20)
Filipino Music
with Dulce Capadocia
Weeks 3 & 4 (July 23-August 3)
Latin Music
with Trio Ellas
Weeks 5 & 6 (August 6-17)
Ticket Prices
Performances and Workshops are presented twice a day - at 10am and 11:15am.
Music Performance: $7 per person, regardless of age.
Art Workshop: $5 per child. (only children need tickets; must be at least 3 years of age)
Group Discount
Discounts are available for groups of 10 or more for the same performance. Tickets are $5 per person for Music Performances and $3 per child for the Arts Workshop. Please note the groups will not be seated until the entire group has arrived
Location, Parking and More
Activities take place in patio of the Hollywood Bowl Museum. Parking is free and non-stacked. Picnic areas are open.
To purchase tickets for more information visit HollywoodBowl.com/SummerSounds or call 323.850.2000