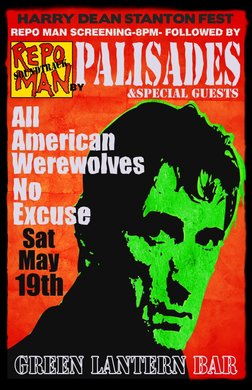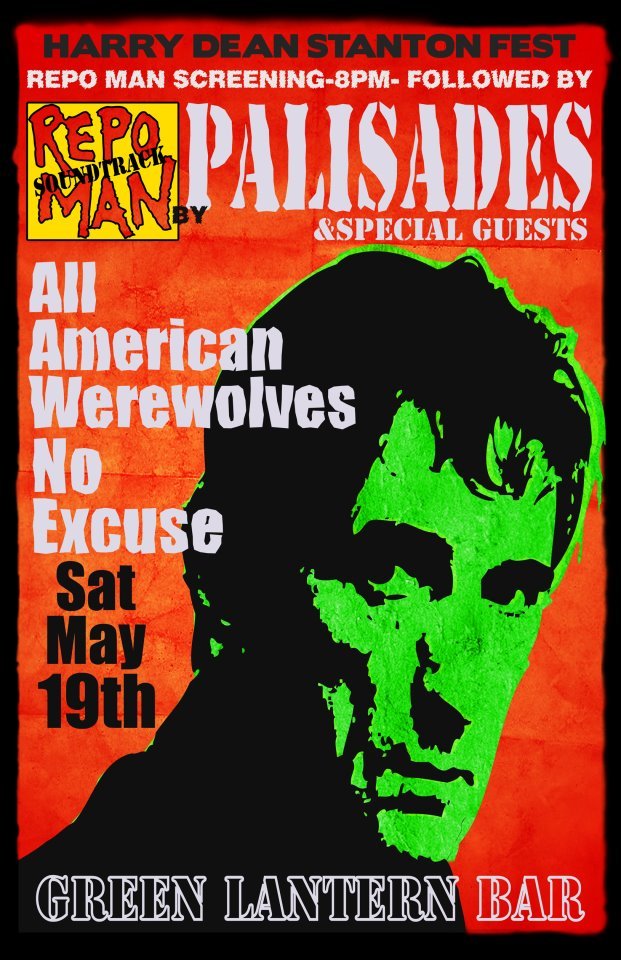 Date
Saturday 19 May 2012 at 8:00pm
Description
For the 2nd night of Harry Dean Stanton Fest we're celebrating one of our favorite films and one of our favorite soundtracks at one of our favorite bars!
First: we screen the film.
Next: the gentlemen in Palisades cover the classic punk rock soundtrack beginning to end. They've been hard at work on the songs for two months, and are bringing in special guest vocalists to rock the heck out of the thing.
Then: more punk rock with No Excuse and All American Werewolves!
This special event is part of our 3 day tribute to Harry Dean Stanton: www.harrydeanstantonfest.com