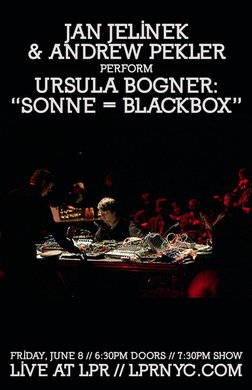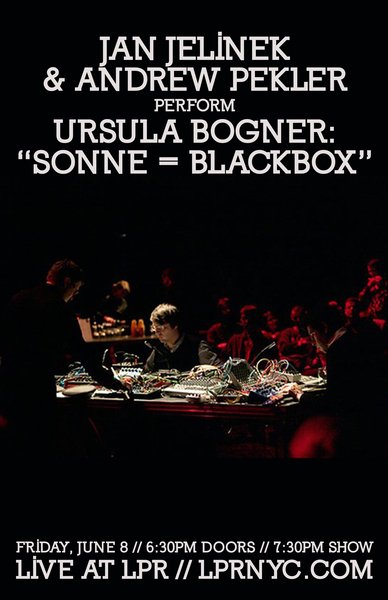 Date
Friday 8 June 2012 at 6:30pm
Location
(le) poisson rouge
158 Bleecker Street, New York, 10012, United States
Tel: 212-505-FISH
Web: http://lePoissonRouge.com
Description
Jan Jelinek's approach is all about the transformation of sound, about translating parameters of popular music into abstract, reduced and textural electronics.
Bypassing the rules of traditional musicianship, he prefers to construct collages from tiny sound fragments, from the lost-and-found products of samplers, tape recorders, media players and other recording implements. To this end, Jan Jelinek often works with loops and slight modulations to distil the gist of a piece of music and define it more clearly while masking its original source.
Andrew Pekler was born in the U.S.S.R. and grew up in the U.S.A. In the mid-1990s he moved to Germany and began recording electronic music.
Utilizing both improvisation and composition Andrew Pekler integrates elements of jazz, pop, electronic music, exotica and modern classical into his own looping and sampling-based musical sensibility. He has released several highly-regarded albums, played concerts in Europe, N.America, Asia and Australia and composed music for film, dance and theater.
WWW.ANDREWPEKLER.COM