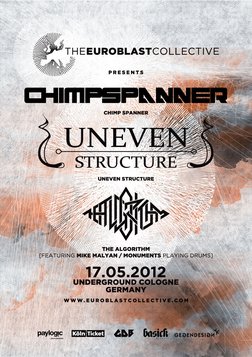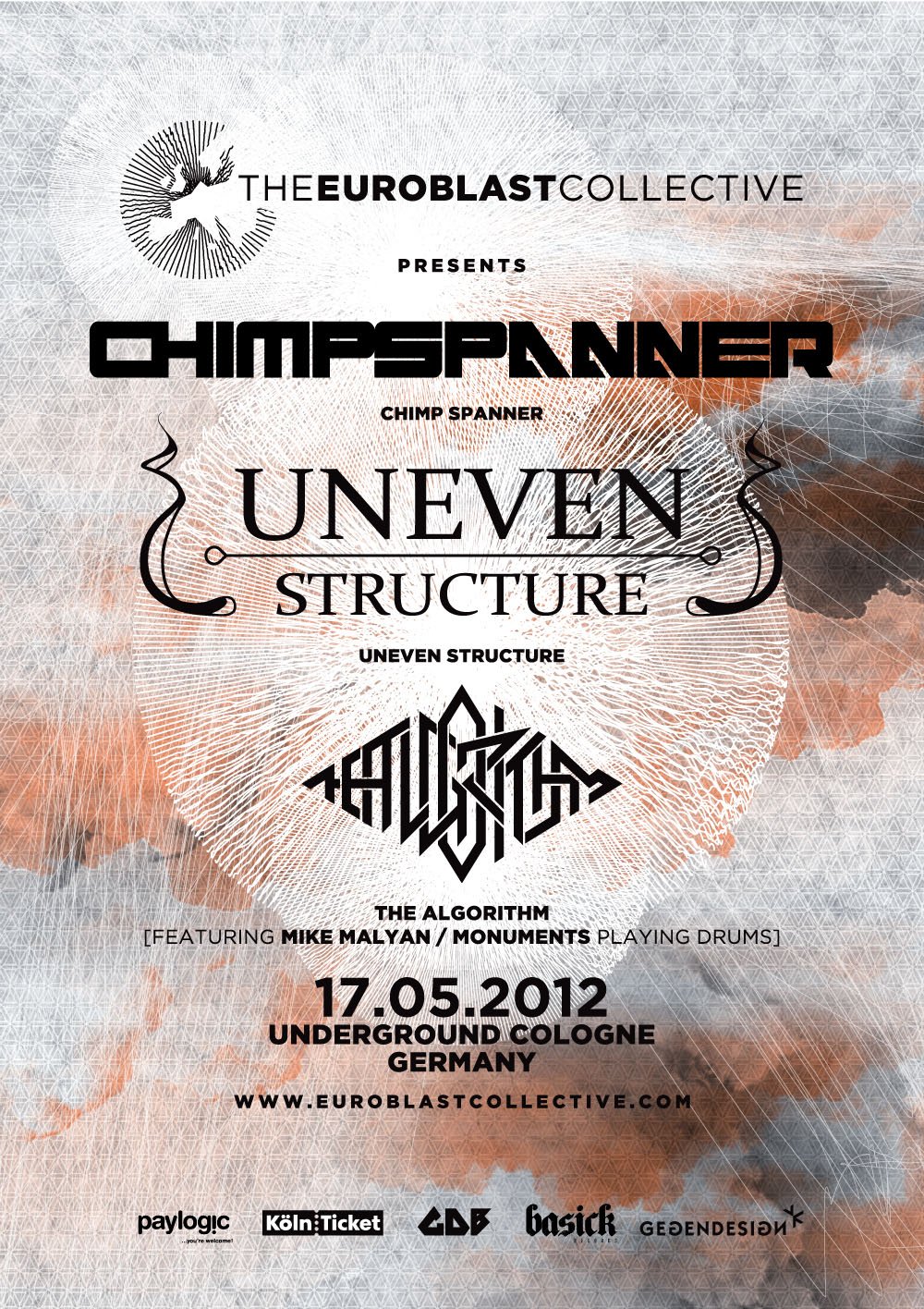 Date
Thursday 17 May 2012 at 7:00pm
Description
"The Euroblast Collective" Präsentiert
Mit Chimp Spanner, Uneven Structure und The Algorithm holen die Veranstalter des Euroblast Festivals mal wieder einige der zur Zeit gefragtesten Prog-Metaller in die Domstadt.
Neben zwei Zugpferden der aufstrebenden Djent-Szene, Chimp Spanner und Uneven Structure, wird auch Math-/ Electro-Metaller Remo Gallego, aka The Algorithm mit von der Partie sein und für reichlich Abwechslung im Abendprogramm sorgen.
Die Franzosen von Uneven Structure werden im Vorprogramm schon mal mit einer Mischung aus Ambientklängen und Meshuggah-Riffing sanft die Synapsen für Hauptakt Chimp Spanner vorwärmen, der mit reichlich Saitenvirtuosität nicht nur eingefleischte Progger ins Staunen versetzen wird. Das Projekt um Multi-Instrumentalist Paul Ortiz verbindet instrumentalen Progressive Metal mit ruhigen Ambientsound und eingängigen Melodien, ohne dabei den polyrythmischen Schlag in Fresse zu vergessen.
Nebenbei können sich die Besucher direkt schon mal ein Bild davon machen, was sie im Oktober bei der 8. Ausgabe des Euroblast Festival erwarten wird.
http://www.euroblastcollective.com
http://facebook.com/theebcollective