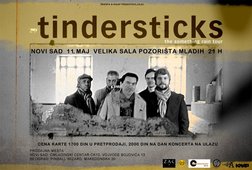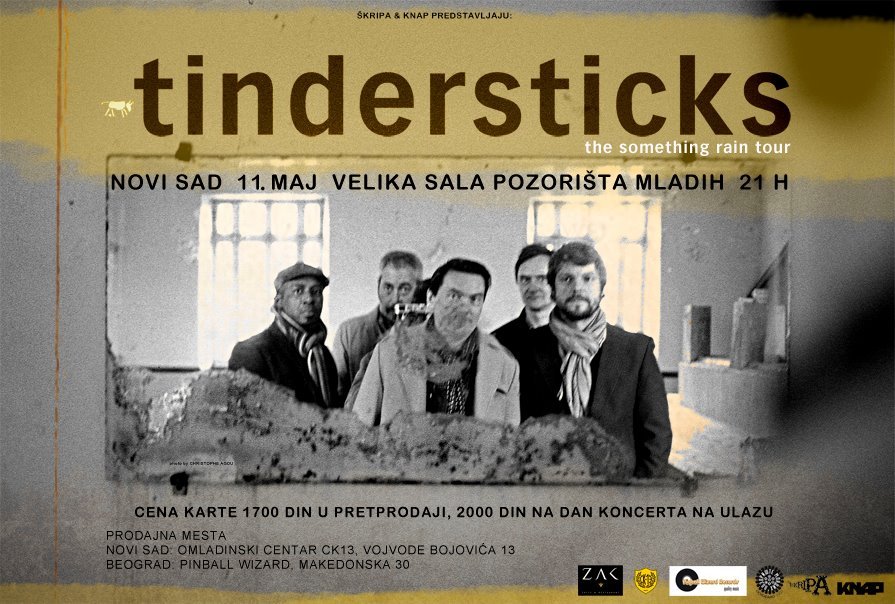 Location
Pozorište Mladih
Novi Sad, Serbia
Description
Posle skoro deset godina, jedan od najznačajnijih indie soul pop rock sastava Tindersticks ponovo nastupa u Srbiji. Ovog puta bend promoviše svoje novo izdanje, sjajni deveti po redu album "The something rain", a na istoimenoj turneji održaće samo jedan koncert u našoj zemlji i to po prvi put u Novom Sadu. Koncert je zakazan za 11. 05. u velikoj sali Pozorišta mladih.
Neosporno je da kvalitet grupe Tindersticks upravo leži u živim nastupima i karakterističnoj orkestraciji u kojima se prepliću violina, vibrafon, gitare, truba i hammond organ. O tome govori i poslednje izdanje "The something rain" koje zasigurno može da se ubroji u najsvetlija ostvarenja grupe. Domaća publika je to shvatila 23. 11. 2003. na nezaboravnom koncertu u beogradskom SKC-u. Vreme je da još jedanput otkrijete zašto je ovaj bend iz Notingema, predvođen neponovljivim frontmenom Stuartom A. Staplesom, ostavio veliki trag u modernoj pop muzici i da se prepustite atmosferi koja može da se doživi uz njihove pesme.
Kao predgrupa nastupiće francuski muzičar Thomas Belhom, koji će ovom prilikom promovisati svoj treći album "Rocéphine".
Početak koncerta planiran je za 21h.
Ulaznice se mogu kupiti od ponedeljka 9.aprila po ceni od 1700 dinara, dok će na dan koncerta iznositi 2000 dinara.
Prodajna mesta
Novi Sad: Omladinski centar CK13, Vojvode Bojovića 13
tel: 021 47 37 601
Beograd: Pinball Wizard, Makedonska 30 (Eurocentar)
tel: 011 3348 664