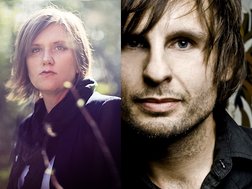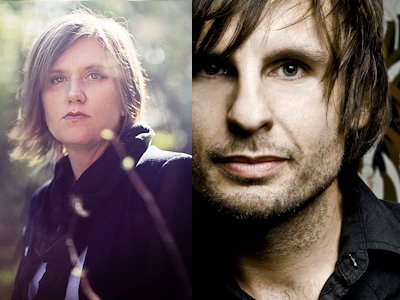 Date
Sunday 13 May 2012 at 7:30pm
Description
BUY TICKETS - $12
Not so long ago, Garrison Starr hit the road supporting Steve Earle, Mary Chapin Carpenter and Melissa Etheridge. No surprise, then, that she's learned a thing or two about crafting a great story. Starr regularly pinches a sleight of hand or passing sound bite and turns it into a rich character assessment. The Mississippi native struck a major chord on 2002's hallmark Songs From Take-Off to Landing. Breezy tunes like "Big Sky", "At the Heart of This Thing" and "Knucklehead" brought together the independent integrity of Triple-A radio and the polished smile typically aimed at mainstream play. Everything internal-head, heart and hope-worked on a universal scale. The liner notes photo accompanying her acknowledgments spoke volumes: Captured screaming jubilantly, Starr, both hands locked with heavy-metal horns, seems through the clouds. It was a profound high.
In the years since, Starr has made the road her home and garnered a passionate and loyal following. From her adopted home of Los Angeles to NYC, Nashville to Miami - Starr has crisscrossed the country and continued to entrench herself as a sure fire draw in the indie pop / rock space. Ever the media darling, Starr's focus has never been on their fickle pen, but turned instead to a direct relationship with her fans. Many offer adoration specifically for her consistency, and Starr's genuine, earthy songwriting approach makes it easy to keep rooting-fists clenched and shaking for more artistic evolution. Her songs seem effortless, absolutely unselfconscious and suggest the next time out she might reach the sky again.
http://www.garrisonstarr.com/
If you listen closely, you can hear a heartbeat in the songs of Erick Baker. A warm familiar pulse of love and loss echoing from somewhere just under the surface. Written with unguarded lyrical honesty, Erick's songs are passionate confessions that reflect many of our own deeply rooted emotions and secrets. Since releasing his debut EP, It's Getting Too Late To Say It's Early, in 2008, Erick's powerful voice and deeply personal songwriting style have led listeners through music rich with themes central to the emotional cornerstones of their lives. And recently, the message of Erick's music has quickly started to spread.
In anticipation of the upcoming spring release (2012) of Goodbye June, Erick has been garnering attention and gaining fans across the globe. In addition to steady touring, Erick has made recent stops at the Belk Bowl in Charlotte, NC and a New Year's eve show for the US troops stationed at Guantanamo Bay, Cuba. His well received performance in Cuba has also led to confirmed tours in Europe and Asia upcoming later this year. His talent became quickly evident, and he soon found himself opening for John Legend. Since, Erick has been invited to perform with an impressive array artists, including James Blunt, Gavin Degraw, Edwin McCain, the Goo Goo Dolls, Grace Potter, Brandi Carlisle and Heart.
Asheville's Mountain Xpress writes that Erick "perform with absolute sincerity and enthusiasm... his acoustic guitar serving as rhythm and background to the swell of his voice - a smoke and whiskey tenor with plenty of range and emotion."
http://www.erickbaker.com/