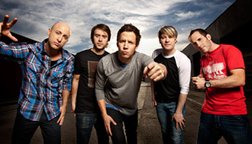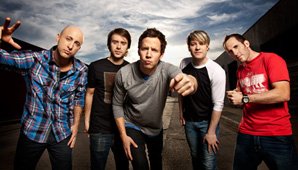 Date
Friday 1 June 2012 at 6:00pm
Description
Get ready for the return of Australia's favourite punk-pop ensemble Simple Plan this winter. Simple Plan will embark on a massive tour that sees them hit metropolitan and regional venues large and small in their most extensive east coast tour to date!
Simple Plan know how to deliver in their live shows each and every time, proven in their most recent Australian shows last October: "As the lights went down the band stepped out in front of a full house, with fans as young as twelve right through to those in their thirties ready to rock…An energetic, hit-filled night." - MTV Australia
The band were so taken by their fans down under, they edited the tour footage to form a music video for 'Summer Paradise' which had fans all over the country pleading for their return to our shores.
Simple Plan cherish and care for their fans to a near unparalleled degree and at the recent JUNO awards, Simple Plan accepted the 2012 Allan Waters Humanitarian Award for their work through the Simple Plan Foundation which will soon reach the outstanding milestone of $1 million in donations toward young people in need and children facing life-threatening illness in Canada and abroad.
Joining Simple Plan on tour is We The Kings, whose current single 'Say You Like Me' from their latest album Sunshine State Of Mind (out now through Liberator) is racing up the US Singles Charts, having hit Top 30 with no sign of slowing down.
Rounding out the lineup will be local power-pop dance quintet The Never Ever, a group of exuberant Sydneysiders ready to get crowds moving with their boundless enthusiasm and danceable tunes.
TOUR DATE*:
Fri 1 Jun - Hordern Pavilion, Sydney