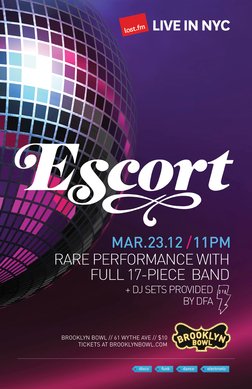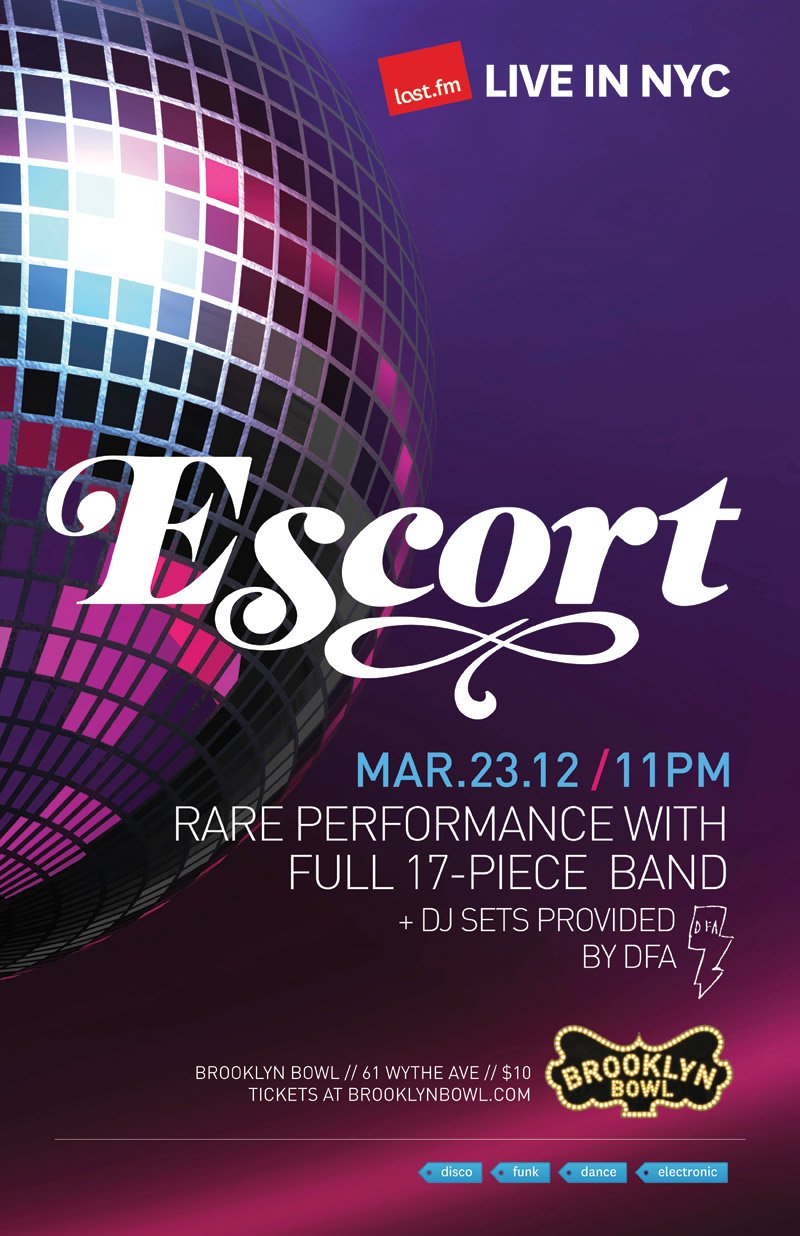 Date
Friday 23 March 2012 at 11:00pm
Description
Last.fm Live continues its monthly series of live music events in NYC with an evening devoted to the golden era of dance. We celebrate DISCO in the best way possible: with a seventeen-piece live band at a bowling alley in Brooklyn. Escort– a veritable "disco orchestra" – will perform a rare, full band set at Brooklyn Bowl on March 23rd. Founded by producers Eugene Cho and Dan Balis, and fronted by lead singer Adeline Michèle, Escort features an incredible cast of musicians whose live set has gathered accolades from the New York Times, Pitchfork, SPIN, and Rolling Stone.
DFA will provide DJ sets before and after Escort's set.
Doors are at 11pm and tickets are only $10 – dance into Saturday morning like it's 1975.