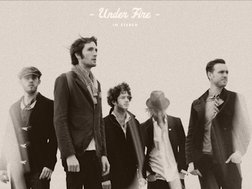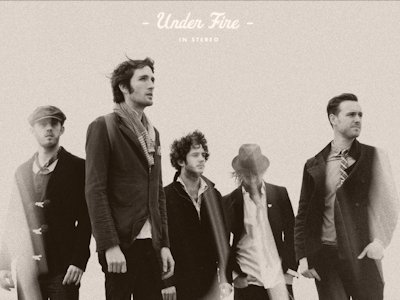 Date
Thursday 19 April 2012 at 7:00pm
Description
BUY TICKETS - $12 adv / $15 day of
Brothers Geoff and Jamey Ice, Josh Jenkins, Joshua Wilkerson and Denton Hunker joined their lives together into one singular dream. The dream of creating music. They recorded their first EP in the basement of their church, a CD that sold out its first pressing in just a few months. They've packed houses across the Country, and have toured with the likes of Bon Jovi, Collective Soul, Blue October, Hanson, Sister Hazel, Bowling for Soup, Simple Plan and many other bands already established in the music world.
They were voted in the Fort Worth Weekly Music Awards for Best New Band of 2003 and the Best Live Band in 2004, and swept the awards in 2006 winning "Artist of the Year," "Song of the Year," and "Album of the Year." The band recorded, promoted, and toured 2 records on a national scale independently, "The Beauty of Letting Go" (2005) and "The Way Back Home" EP (2007) and in October of 2007 the band signed a five album major label recording contract with Capitol Music Group. In 2009 and 2010, GRO saw tastes of much sought after success: 2 Top 40 radio singles, songs on over 20 TV shows ("So You Think You Can Dance", "The Hills", "The Young & Restless"), 2 music videos on MTV and VH1, tours with American Idol winners David Cook & Kris Allen, Goo Goo Dolls, Collective Soul, Train, Lifehouse, and many others. GRO's Original Song "Rise Up" was featured on the AT&T Team USA 2010 Winter Olympics Soundtrack alongside Mariah Carey, 3 Doors Down, Train, Rascal Flatts.
The band is anything but green. They have lived the life, and on stage or in the studio, this fact is obvious. Smooth, polished and professional, their musicianship and stage presence belies their youth. They look like what they are: rock stars. But that's where the similarity ends. Positive in the face of all the adversity rock and roll can throw at them, the joy they have with each other, and with their music, shines in their faces. They walk their own walk, and they walk it proudly. They are making their own rules, taking their own place in time, making their own mark on the world.
http://www.greenriverordinance.com/
Pacific Coast Eyes is an album Graham Colton is not only proud to share with his fans, but also a collection of songs that will stand the test of time. It is most evident at live shows, where Colton's charisma shines through, providing another avenue for Graham to express his art though his live performances, where packed standing room shows are the norm. Graham's time in the public eye hasn't diminished his passion for what he does, and has only proven that he is a career artist who continues to grow musically with each new release. Pacific Coast Eyes Vol. 2 features all of the material from Colton's acclaimed sophomore LP Pacific Coast Eyes as well as alternate versions of the title track, "1981" and "Everything You Are."
Critical praise for Pacific Coast Eyes: "Graham's new album Pacific Coast Eyes has so many memorable songs, it's been impossible to not have one in my head since my first listen, which was weeks ago. The songwriting, performances and production are so addictive that I'm not willing to give Pacific Coast Eyes up for quite a while." - Michael Ragogna, Huffington Post
http://grahamcolton.com/