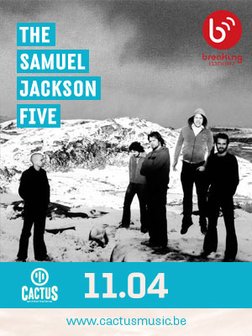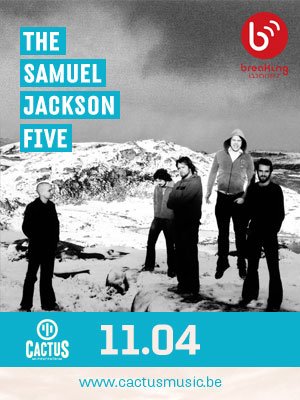 Date
Wednesday 11 April 2012 at 8:00pm
Description
In de concertreeks BREAKING WAVES gaat Cactus Muziekcentrum uitdrukkelijk op zoek naar verborgen goodies in de broeierige onderwereld van de huidige muziekscene. Voor een kleine ticketprijs (€5 vvk • €8 add) pik je concerten mee van een aantal verrassende nieuwe(re) internationale acts, die hun eigen ding doen en zich hierbij niet laten hinderen door hypes en trends.
Postrockers uit Noorwegen, broeinest voor instrumentale muziek. Bestaan uit vijf stuks, maar verder houdt elke vergelijking met zijne snorheid Samuel Jackson of die andere vijf van The Jackson Five het hier best voor bekeken. TSJ5 begonnen als obscure drum 'n' bass band maar kwamen al gauw op het goede pad terecht, hoewel ze daar nog wel eens van af durven te wijken voor een flirt met jazz en rock. De duistere rand van postrock bewandelen ze liever niet. Hun invloeden lopen van progrockhelden King Crimson over John Coltrane naar Do Make Say Think en die durven ze allemaal wel eens in één song te combineren. Het resultaat? Hypnotiserende riffs die plots uitmonden in jazzy freakouts.
Petrels is het soloproject van Oliver Barrett van Bleeding Heart Narrative. Zijn debuut 'Haeligewielle' ('heilige bron') is een zondvloed van verleidelijke noise en verpletterende melodieën. Zijn massieve drones en epische verhalen scoren een indrukwekkende 8,5/10 op The Silent Ballet, dé referentie op het vlak van postrock.