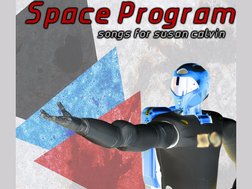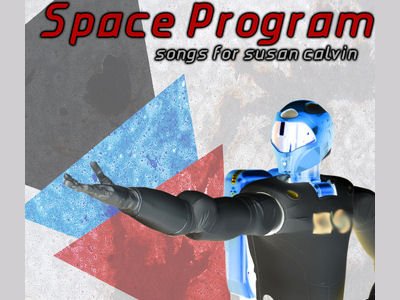 Date
Monday 28 November 2011 at 7:00pm
Description
BUY TICKETS - $10 adv / $13 day of
With an energetic and eclectic sound, Space Program is a Washington D.C. based band that came on the scene in 2010. With influences ranging from Isaac Asimov to The Decemberists, Space Program explores themes of love and science-fiction with a sense of earnestness and lightheartedness.
Members hail from all ends of the country but have been active in the DC music scene for the last 5 years. The band includes Nathan Castellanos on rhythm guitar and vocals, Geoff Clark on lead guitar, Paul Heimann on drums and JT Kennelly on bass and vocals.
http://spaceprogram.bandcamp.com/
Today's Tomorrow is a five-piece pop-punk band from Fairfax, VA. Fully formed in the summer of 2011, the band began making music in the hopes of spreading their artistic values to a wider audience. With various influences in the punk genre, "Keep Your Secrets," "Liar," and "Arbitrary" were the results of their first studio session. Their current music is best compared to early Green Day and Boxcar Racer.
With a full-length album ("Love In Three Parts") on its way and a desire to play live, Today's Tomorrow is a band that packs a punch.
http://todaystomorrowmusic.com/
The Minor Kings are an Alternative Rock band from Northern Virginia that is quickly on the rise. The band consists of two Oakton High and two Madison High students whose versatility in styles ranging from grunge rock to funk is a characteristic of musicians well beyond their years. Formed in 2009, these boys are constantly pushing the boundaries of the modern music scene. While the Minor Kings have been known to rock out reputable venues like Jammin' Java and Jaxx, they have also donated their time at benefit events like the Run for Water for Africa and Relay 4 Life. The band plans to release their debut EP in winter of 2011. To hear the music these young rockers produce and for more information, search for "Minor Kings" on facebook and become a fan!
https://www.facebook.com/minorthingsmusic
Medicine Lake is a Baltimore-based, 6 piece, Acoustic-driven rock band. As one of the mid-Atlantic's fastest up and coming bands, they succeed in combining acoustic rock with a unique, progressive mentality. This is done with unmatched instrumental prowess and lyrical passion as shown in their captivating live performances and on their debut EP recently released in December 2010. Their unique orchestration and broad range of influence allows them limitless bounds in scene or genre and popularity among a wide range of music fans.
http://www.medicinelakemusic.com/