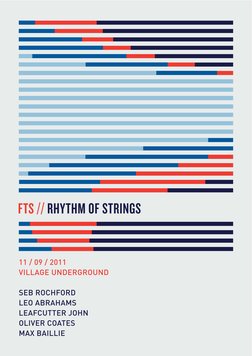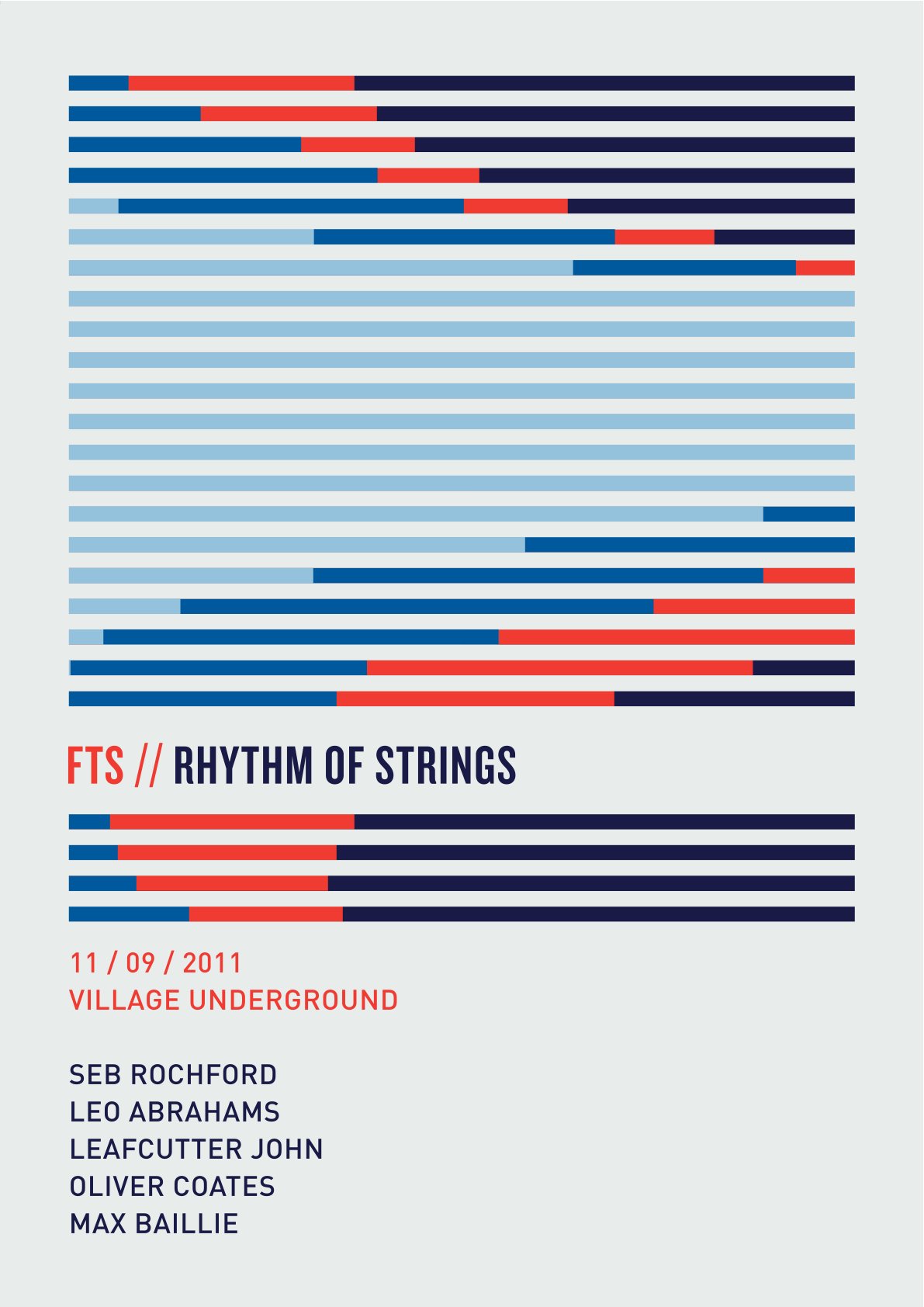 Date
Sunday 11 September 2011
Description
Faster Than Sound is a groundbreaking strand of programming which joins together musical genres and digital art forms to create striking sonic fusions.

The Rhythm of Strings project led by Seb Rochford with guitarist Leo Abrahams and songwriter, cellist Oliver coates, viola player Max Baillie and electronic musician Leafcutter John.

After the debut performance in Suffolk in March 2011 this will be the London premier of the project.