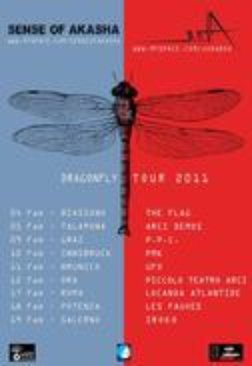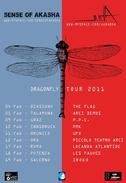 Date
Friday 18 February 2011 at 11:00pm
Location
BEGOOD
C.da Tora Ciciniello, Potenza, 85100, Italy
Description
judA e Sense of Akasha. Sense of Akasha e judA. A Febbraio 2011, e per la prima volta, un tour che propone, tra Europa e Italia, due delle più fulgide realtà del panorama indipendente italiano a detta di critica e pubblico.
La band del SudTirolo, headliner del Miami 2009, ripropone con maggiore impatto sonoro l'album "People Do Not Know Who Rules" (RIFF RECORDS, 2009) e qualche inedito. Il power-trio milanese fresco di "malelieve" (IL VERSO DEL CINGHIALE RECORDS, 2010) a detta della critica, album rivelazione del 2010, presenta "DOPODOMANI", documentario sulla realizzazione di un album indipendente.
Senza un ordine.
Senza una scaletta.
Un incrocio sul palco da vivere in apnea.
Come la fiamma brucia il ghiaccio, così il ghiaccio gela il fuoco.