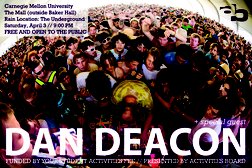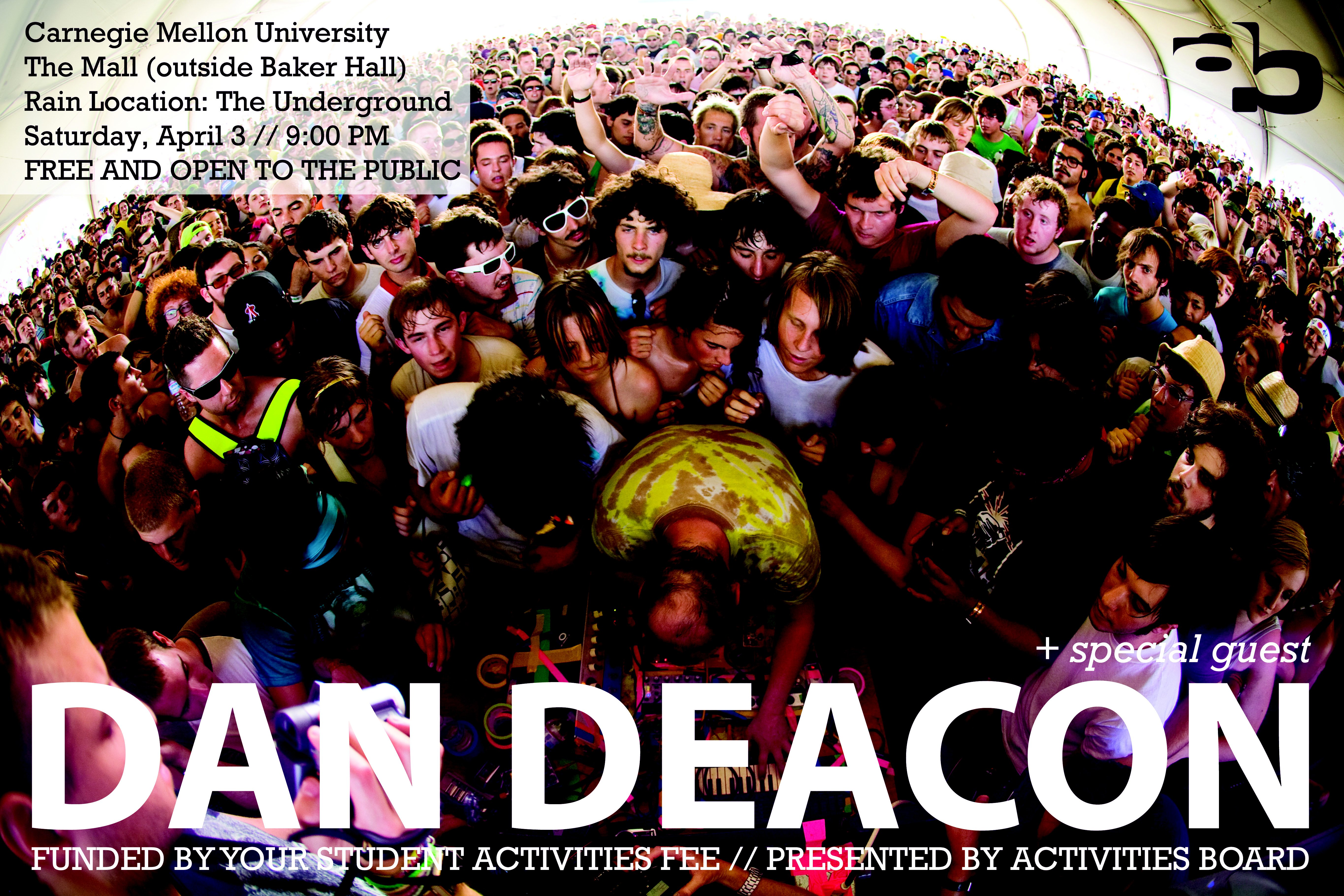 Date
Saturday 3 April 2010 at 9:00pm
Location
Underground Cafe
Pittsburgh, PA, United States
Description
It's happening. Outside.
Here: http://tinyurl.com/cmumall
From last.fm:
Dan Deacon (born 1981) is a Baltimore, Maryland-based electronic music composer/performer. He attended the Conservatory of Music at Purchase College in Purchase, New York, where he played in many bands, including tuba for Langhorne Slim and guitar in the improvisational grindcore band Rated R. He completed his graduate studies in electro-acoustic and computer music composition. He studied under composer/conductor Joel Thome. Currently, he lives at Wham City in Baltimore, Maryland.
Dan Deacon's compositional style is best classified in the future shock genre along with videohippos, Santa Dads, Blood Baby, Ecstatic Sunshine, Ponytail, and other bands in the growing Baltimore music scene. In February 2008 Deacon performed at the Whitney Museum of American Art in New York.
Sounds:
Dan Deacon
http://www.myspace.com/dandeacon
Ed Schrader
http://www.myspace.com/edwardhenryschraderiii
Details:
Carnegie Mellon University
Outside on The Mall (between Baker and Doherty)
Rain Location: The Underground (capacity limited)
Saturday, April 3
9:00 PM
FREE AND OPEN TO THE PUBLIC
Funded by your student activities fee. Presented by AB Coffeehouse.