Actually, 2009 hasn't been a bad year at all for new releases. Having initially thought it was one of the most dreadful years on record for new music [which is what I tend to think every year] there were some good new discoveries and great older releases to unearth.
We're still a few weeks away from the mid-December Rubicon, but in what is becoming a mini early-November tradition, here are my personal thoughts on the best so far this year.
Halo Manash
- Am Kha Astrie: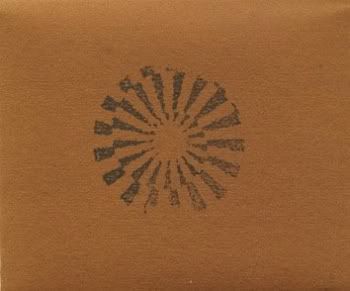 Halo Manash's previous albums were a little too droney and self-indulgent for my liking, a lot of the time sounding like 60 minutes of a football rattle in a wind tunnel.
Am Kha Astrie
, along with
The Language of Red Goats
, is a much more ambient and mature effort. Split across seven tracks with numbers ranging from disquieting to demonic, it's possibly the most composite and rounded album the band have yet produced.
Atrium Carceri
- Souyan: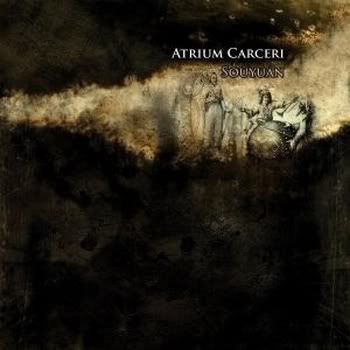 AC gets a lot of flack from the dark ambient crowd, mainly because they've been around longer and are one of the most popular bands. Previous albums were way too oversampled but this time round AC have really reigned in the atmosphere, dropped the sampling to its lowest since Cellblock and come up with an album of perfect dark ambient combinations.
Riverside
- Anno Domini High Definition: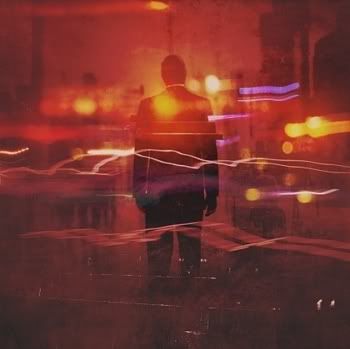 This would be higher up the list if it weren't for the first three minutes of the album, Mariusz's crooning of "I hope my sell-by date didn't expire yesterday" being horribly cringeworthy. After this though, things rapidly improve and with
ADHD
Riverside have put out their best work since
Second Life Syndrome
. After the rather lost and directionless
Rapid Eye Movement
,
ADHD
is a far more realised work with the band actually making an effort to write decent music rather than coasting for 70 minutes of wankery.
TomE
/
Seven Morgues
- Deep in Marble: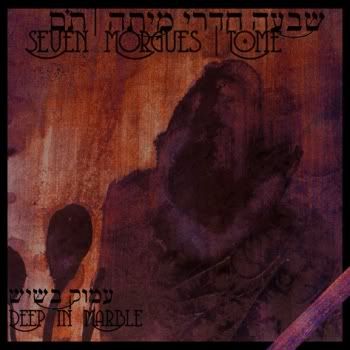 This split album is the combination of two projects from the same artist, Israel's Oren Ben Yosef. Most of the time just using pure vocal combinations, Tome and Seven Morgues build up an atmosphere of disenchanted, dark and demonic rituals. The use of clean vocals, hums and tortured, hissing cries is a devastating and disturbing combination, and as a result
Deep In Marble
comes across as one of the most difficult listens in ambient music I can remember. I recall a time when
Enemite
and even
raison d'être
seemed difficult to get through, but there's always another album to eventually take things to the next level - which
Deep in Marble
has done effortlessly and admirably.
Katatonia
- Night is the New Day: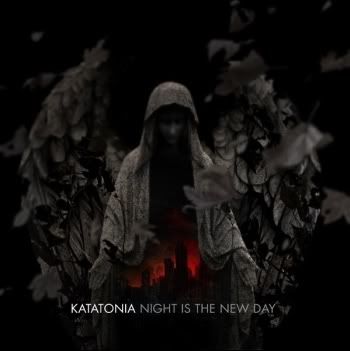 The almost perfect successor to the almost perfect
In The Great Cold Distance
,
NITND
develops the maturity and focus of its predecessor but gives it a heavier coating. Even though the atmosphere and colour of the album are exactly in the same class as I've come to expect from Katatonia, there is a slight feeling that they're going through the motions and letting the ball roll of its own accord rather than influencing its direction anymore. Nevertheless, it's a high quality album and one of the classiest 'metal' releases this year.
Keelhaul
- Keelhaul's Triumphant Return to Obscurity: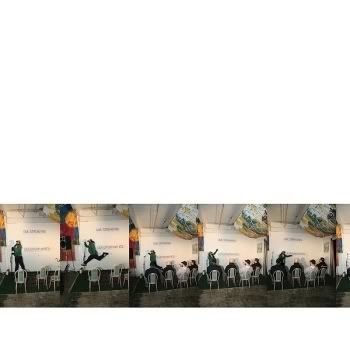 Having previously played a kind of progressive metal/metalcore fusion, the band's 2009 album sees them more or less veer straight into technical metal. The album is largely instrumental with beefy, solid production, catchy riffs and the odd passage which is so confounding it keeps you coming back out of pure intrigue. This is one of the few metal albums I have to sit down and pay attention to to digest, a musical Rubik's cube which needs time and focus to appreciate. Along with its humorous - and intentionally mocking - song titles, it's a highly interesting and captivating piece of work.
Redemption
- Snowfall on Judgment Day: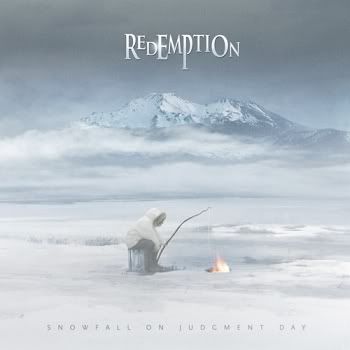 After the slightly disappointing
Origins of Ruin
, Redemption have returned with a much surer trajectory - hardly surprising given Nick's physical condition. This time round the feeling is very different in the Redemption camp. Gone is the nebulous "I can take it or leave it" feel of
OOR
, this time everything is sharpened: guitar solos, vocals, riffs, drumming. Everything is expertly - and emotionally - done, with Ray Alder delivering some fine vocal melodies conveyed through intensely personal lyrics.
Album of the year candidate(s):
This was very difficult indeed given the two at the top, both highly commendable for their own reasons. A very close second goes to:
Black Math Horseman
- Wyllt: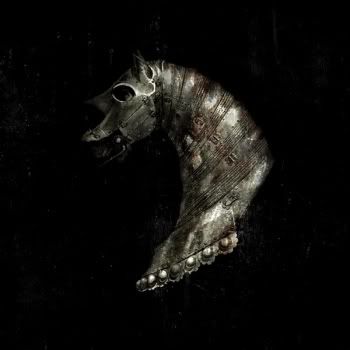 In a time when most female-fronted metal has been defenestrated and decried by the large majority of fans, BMH have come out with something entirely different and welcome. OK, it may not be metal in the standard definition of the term, edging more towards post-rock/metal and ambient, but it's one of the freshest 2009 releases. Largely instrumental with only the odd smattering of echoey, pained female vocals,
Wyltt
is a lonely voice in the world of metal -
vox clamantis in deserto
- ringing out to be noticed and understood. This won't appeal to those looking for metal in its more standard forms, but for those needing something new and innovative. Each passage, each bar and each note has its own individuality and feeling, made even better by their simplicity. In the end it's the stark, bare-bones feel of the music which makes it even more powerful, effective and unnerving. A fantastic debut.
Leaving the primary spot to:
The Mars Volta
- Octahedron: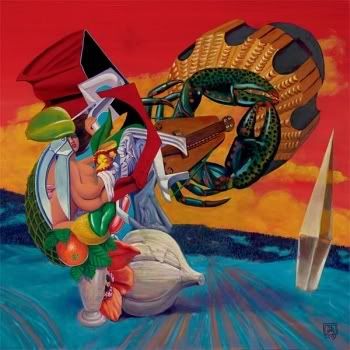 TMV had already threatened to make a pop record after several albums of post-ten minute songs, indecipherable lyrics, dissonant guitar solos and frenetic tempo changes. It's easy to see why the band are both revered and reviled, but they're one of the most original, talented and inventive ensembles around.
Octahedron
is a sea-change from the loud and frenzied
The Bedlam in Goliath
and sees the band put out a more 'acoustic' and mellow album. Some of it may be a little too mellow in places, and it's a shock to the system that they can put something like this after the relentless, spasmodic
Bedlam
. Maybe this was exactly the point, and to be able to carry off both styles with convincing aplomb is a hugely impressive feat, especially when so many bands have failed to do so.
Pending albums of interest:
Kauan
- Aava tuulen maa
raison d'être
- The Stains of the Embodied Sacrifice
The Morningside
- Moving Crosscurrent of Time
Discoveries not released this year worth mentioning:
Arcana
- Le Serpent Rouge
Armin van Buuren
- Imagine
Black Sabbath
- Black Sabbath
Black Sabbath
- Sabbath Bloody Sabbath
Cloudkicker
- The Discovery
Coroner
- Mental Vortex
Dieter Müh
/
Mnem
- Atomyriades
Duke Ellington
- Money Jungle
Fates Warning
- No Exit
Fates Warning
- Parallels
Fates Warning
- Perfect Symmetry
Forgotten Silence
- Kro Ni Ka
Herbst9
- The Gods are Small Birds but I am the Falcon
Katatonia
- Dance of December Souls
Katatonia
- Brave Murder Day
Katatonia
- In the Great Cold Distance
Love Spirals Downwards
- Flux
Lull
- Like a Slow River
Maeror Tri
- Myein
Metallica
- Ride the Lightning
Moonsorrow
- Verisäkeet
Moonsorrow
- V: Hävitetty
Niyaz
- Nine Heavens
Savatage
- In the Hall of the Mountain King
The Mars Volta
- Amputechture
The Mars Volta
- The Bedlam in Goliath
Watchtower
- Energetic Disassembly