Líder:
2Serenity
Política de participación
Aprobación del propietario
Creado el:
31 Dic 2007
Descripción:
Showing appreciation and love of last.fm in how it has changed our lives, the artists that we appreciate especially the independent artists, and any other random thoughts that may come to mind....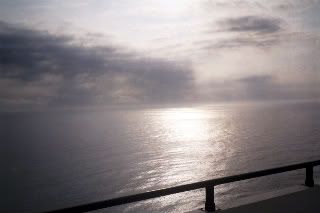 Mandatory to READ these following guidelines:
Rules:
1. You will NOT be added unless you are already a friend of mine here on last.fm.
**If you are adding me as a friend to just get in the group and if I request a reason why you want to be my friend, explain:
1) why you want to be my friend and
2) why you want to join the group.
[Do not say because I think your page is cool say, why it is cool or how you think we can learn from one another]
2. Be nice (no negative talk unless constructive explaining why you do not like such and such)
3. Let's respect one another [disrespect will not be tolerated]. **Do not openly bash another last.fm user or anyone who is my last.fm friend.
4. DO NOT POST any links for sharing music.
5. No nude pictures on here. Let's try and keep it clean!
6. If you are under 16 years old, please let your family know where you are on the web. I will not add you unless your family (parent or guardian) says it is okay. [I am like your big sister here!]
**If you do not disclose your age to me and your page does not indicate it, I have every right to ask because these are my rules. No ill will but I have my own agenda here too which is respect for all people. **
7. Let's be respectful of each others religious beliefs and sexual orientation.
8. Otherwise, let us enjoy ourselves here!
Pop Icon's Most loved & listened to albums 2012* de Popicn | 28 Dic 2012
!llmind - Throwblaps Vol. 1 de 8thlight | 2 Jul 2012
Whitney Houston dies de TMoor | 12 Feb 2012 |

3 comentarios
Ver todos