Líderes:
¡No hay ninguno! (¿Quieres presentarte para líder? Consulta nuestra
sección de ayuda sobre grupos
para averiguar qué tienes que hacer).
Política de participación
Aprobación del propietario
Creado el:
19 Ago 2006
Descripción:
Hip Hop songs make you feel angry?
Tired of hip hop fans telling you there's good hip hop behind mainstream hip hop?
Welcome!
"I Hate Hip Hop is quite possibly the biggest collection of idiots on last.fm"
(
ANTI I Hate Hip Hop group
)
- Idiots welcome! ;-)
--------------------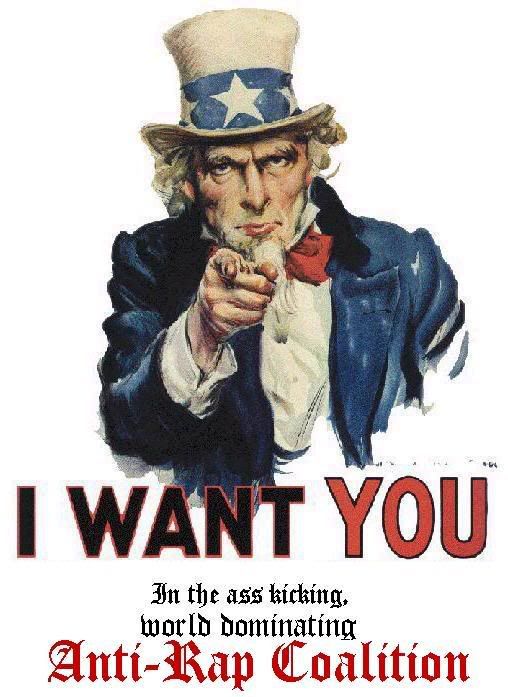 We are NOT a Metal community - so join if you like any music but hip hop.
We are NOT a political group.
We ARE just a community of people who can't stand fucking maddening hip hop!
Some groups that could interest you, too:
Anti-Rap
I hate rap because it's idiotic and it sucks
Fuck rap and hip-hop
For all hip hop lovers who are pissed off by our group:
ANTI I Hate Hip Hop group
Join and cry THERE and stop trying joining...no way for you to get in here !!
Non Rock/Metal Albums I Got In 2015 de metalhead61484 | 14 Feb 2015
Rock/Metal Albums I Got In 2015 de metalhead61484 | 14 Feb 2015 |

1 comentario

Non Rock/Metal Albums I Got In 2014 de metalhead61484 | 5 Ene 2014 |

2 comentarios
Ver todos