Líder:
champersnova
Política de participación
Abierto
Creado el:
29 Mar 2007
Descripción:
This group is for anyone fascinated by the music of
Efterklang
.
Taken from
Wikipedia
:
Efterklang (the Danish word for reverberation) is a post-rock group formed on January 2001 in the Danish capital, Copenhagen. The group consists of five core members and a sixth member who makes films for their songs. When performing live, these six members are also joined by violinist Helianne Blais and trombonist Niklas Antonson. They have released albums on the British/American record label The Leaf Label, but also have their own record label called Rumraket (the Danish word for space rocket).
Efterklang.net
Myspace/Efterklang
Youtube/Rumraket - Efterklang

Flickr/Efterklang
Discography
Buy Parades: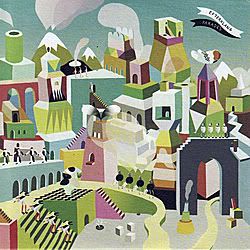 Oppressed By The Line - Kiku de champersnova | 4 Jun 2010
VISIT KNING DISK! de KningDisk | 9 Abr 2008 |

1 comentario
Ver todos