Desert Island Discs - Your Choice
Líder:
mozzmozz
Política de participación
Abierto
Creado el:
22 Jul 2010
Descripción:
Choose your favourite all time top 8 tracks to listen to on your desert island. You also get to choose a luxury and a book. (The Bible and the Complete Works of Shakespeare are already on the island)
Desert Island Discs

is a long-running BBC Radio 4 programme first broadcast on 29 January 1942 by Roy Plomley, the inventer of the idea.
Guests are invited to imagine themselves cast away on a desert island, and to choose eight pieces of music to take with them.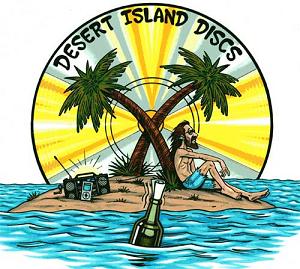 At the end of the programme they choose the one piece they regard most highly.
They are then asked which book they would take with them; they are automatically given the Complete Works of Shakespeare and either the Bible or another appropriate religious or philosophical work.
Guests also choose one luxury, which must be inanimate, and of no use in escaping the island or allowing communication from outside.
To select your 8 tracks go here ... Your choice of 8 tracks ... and scroll to the bottom.

View what songs other castaways have chosen ... Desert island Discs ... . . . (for inspiration)

Desert Island Discs is broadcast in the UK on BBC Radio 4 at 11:15am on Sundays. ... Repeated on Fridays at 9am.
Listen here: http://www.bbc.co.uk/radio4 ... ... or download the Podcasts
Previous Desert Island Discs are here. . . . . . . . . . . . . . . . . The Archives . . . . . . . Wikipedia
Thanks for joining
Thanks for submitting your own desert island discs, and
Thanks for agonising over the difficult challenge of choosing just 8 tracks from the millions available.
... x Mozz

My Desert Island Disc Choice de AnarchDarkAngel | 15 Oct 2010
Desert Island Discs and the Agony of Choice. de mozzmozz | 5 Ago 2010 |

3 comentarios