Líder:
ted1986
Política de participación
Abierto
Creado el:
13 Ene 2008
Descripción:
This is the home of soulful 80's tunes. Come here to step back in time to one of the best eras for R&B music. Reminisce about artists/bands such as Cheryl Lynn, Luther Vandross, Loose Ends, The...
Welcome to the 80s R&B/Soul group, the home

of all the 80s old school R&B/Soul music

you could think of!
Anyone can join as long as they like R&B/Soul music of the 1980's!
Take a step back in time to one of the best decades of R&B/Soul music!
Feel free to start your own thread in the forum and get chatting about all your favourite 80's R&B/Soul bands and artists.
We now have 696 group members!
(as of 29th October 2010)
Current chart toppers for the group:
with 76 listeners.
with 13 listeners.
Group member count and top artist/track last updated: 29th October 2010
Your Favourite 80s R&B songs
These are just some of many of your favourite songs taken from the
Favourite 80s R&B Songs
discussion, free for you to listen to right here! To listen, click the play button by the side of the track you want to hear below: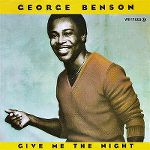 Gloria Estefan's dreams, rage are '90 Millas' away /BY PABLO CALVI/ de destiny77 | 7 Jun 2008 |

2 comentarios

Enrique Iglesias Can You Hear Me video de destiny77 | 7 Jun 2008
I Have A Blog de anonnamiss | 29 May 2008
Ver todos