Moderatoren:
BeffLcoreXD
Gruppenstatus:
Offen
Gegründet am:
3. Mär. 2009
Beschreibung:
This group is for people who enjoy listening Panik...
Links:
Official Web:
http://www.panik-musik.de/
Myspace:
http://www.myspace.com/panikmusik
Facebook:
http://www.facebook.com/apps/application.php?id=11477678557&ref=s
Panik is a German rock band consisting of six members from Neumünster that was established in Hamburg in 2007 under the name Nevada Tan. Almost all of today's members have made music since 2002 in another band called Pan!k. On 20 January 2008, Nevada Tan announced that they have officially changed their name from Nevada Tan to Panik because of differences with their management
http://www.youtube.com/watch?v=sdJ5tQv2I54
(Go here to see the video "Why Nevada Tan became Panik"), resulting in their switch from Vertigo Records to Universal Records.
Panik unites rap elements with hard rock - this genre is called nu metal. Their style is often compared to the style of Linkin Park, although they don't like being compared to them. The band members have stated that anger moves them and that they can express all their emotions properly only in their maternal language german.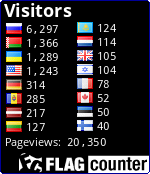 Songs of the Panik new Album:
Was wuerdest du tun?:
http://www.youtube.com/watch?v=vtFHXf3DkrM
Lass mich fallen:
http://www.youtube.com/watch?v=osHnz8SckUU
Kinder (Ist es nicht krank?):
http://www.youtube.com/watch?v=-L4abEXqjgg
Unsere Zeit:
http://www.youtube.com/watch?v=8eEvLMSdOYM
Jeder:
http://www.youtube.com/watch?v=XfPYf_QyZm4
Wir geben`s zu:
http://www.youtube.com/watch?v=np-yMjYS40I&feature=channel
Bevor du gehst:
http://www.youtube.com/watch?v=vMXQw7fSrxU
Ein letztes Mal:
http://www.youtube.com/watch?v=NrnNeGDfQD8
Noch nicht tot:
http://www.youtube.com/watch?v=WRaauFfRBKE
Wollt nur wissen:
http://www.youtube.com/watch?v=f4xJm9Ryaqg
Perfeckt:
http://www.youtube.com/watch?v=BIEzfRNirVc
Morgencafe:
http://www.youtube.com/watch?v=8PyC_8euMQo
Keiner mekt es:
http://www.youtube.com/watch?v=pZknS9P-bKs
San Diego:
http://www.youtube.com/watch?v=EI0Fvz9GKfQ
Videos of Panik:
---Panik(2009)---
Morgencafe (Live Session):
http://www.youtube.com/watch?v=c199o4aTGlk&feature=related
Lass mich fallen (Live Session):
http://www.youtube.com/watch?v=fEqfT8Pv4Kc&feature=related
Jeder (Live Session):
http://www.youtube.com/watch?v=Y670hOfLH1k&feature=related
Nocht nicht tot (Live Session):
http://www.youtube.com/watch?v=MmADOzM7L4g&feature=related
Keiner merkt es (Live Session):
http://www.youtube.com/watch?v=pZknS9P-bKs
Unsere Zeit [Snippet]:
http://www.youtube.com/watch?v=4W55yg42BPM
Jeder:
http://www.youtube.com/watch?v=JqoUzpEY1jo&feature=related
Lass mich fallen:
http://www.youtube.com/watch?v=v6dvITr1cXY&feature=fvw
---Niemand hört dich(2007)---
- Revolution:
http://www.youtube.com/watch?v=crFPvkubN30&feature=PlayList&p=5832E561FF0128E8&index=0
- Vorbei:
http://www.youtube.com/watch?v=DMqSCmQfkB4
- Neustart:
http://www.youtube.com/watch?v=lL6bkjse-KY
- Ein neuer tag:
http://www.youtube.com/watch?v=x9HXPyZoOIY
- So wie du:
http://www.youtube.com/watch?v=pmNf2ZFHk74
- Geht ab:
http://www.youtube.com/watch?v=JH9H5SbQDEg
- Was wuerdest du tun?:
http://www.youtube.com/watch?v=hQSE34ldPwU