Moderator:
bsbgirl101
Gruppenstatus:
Offen
Gegründet am:
26. Okt. 2010
Beschreibung:
A Group for lady gaga fans to share there love for her music. This group will include updates on lady gaga, contests, fan of the month and photo of the week awards.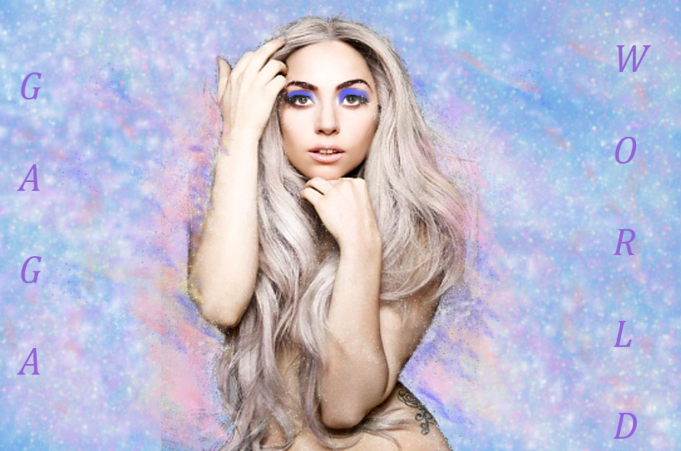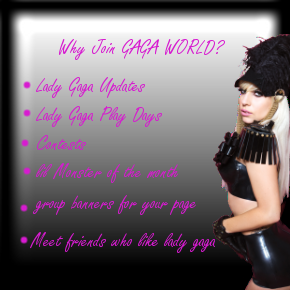 CONGRATULATIONSLITTLE MONSTER OF THE MONTH FOR MARCH
TianaAmia
i love lady gaga because she doesn't want to be like everybody else. She doesn't want to be like Britney Spears or Beyonce or have that shimmy shimmy lip gloss pop image. She wants to be no one but herself and that's one of the main things i love about her. I would have to say the Paparazzi video would be my favorite video of hers and my favorite song would have to be Starstruck
LADY GAGA UPDATES


THE SONG 2 11 11
THE RECORD 5 23 11

> LADY GAGA THE MONSTER BALL TOUR AT MADISON SQUARE GARDEN SHOWING MAY 7 TH ON HBO

HBO PROMO

>BORN THIS WAY VIDEO TO PREMIERE 2/28/11 AT 11AM EST. DONT MISS IT!

> WATCH BORN THIS WAY VIDEO NOW

BORN THIS WAY VIDEO


>PRE-ORDER THE ALBUM NOW AT
TARGET

JOIN OUR SISTER GROUP "BRITNEY WORLD"