Moderatoren:
Keiner da! (Schau
hier
nach was du tun kannst, wenn du Gruppen-Moderator werden möchtest.)
Gruppenstatus:
Geschlossen
Gegründet am:
10. Feb. 2007
Beschreibung:
A group to appreciate all the great female singers and groups out there, such as: Britney Spears, Christina Aguilera, Kylie Minogue, Girls Aloud, Sugababes, etc. JOIN NOW!
This group is to appreciate all female singer and groups, no matter what genre they are or where they are from!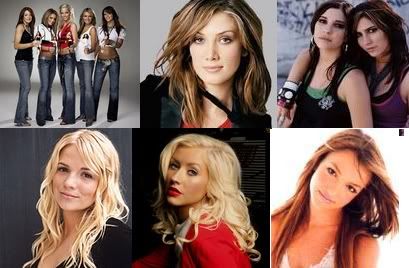 New Song and Vid for Song Contest 2012 in Wiesbaden von Sax-Moryson | 29. Jul. 2012
My new Rock-Band - Gold Plaque von Sax-Moryson | 20. Mai. 2012 |

2 Kommentare

Happy Birthday Dady von Sax-Moryson | 18. Aug. 2009 |

19 Kommentare
Alle anzeigen