Moderatoren:
Keiner da! (Schau
hier
nach was du tun kannst, wenn du Gruppen-Moderator werden möchtest.)
Gruppenstatus:
Zustimmung des Gruppen-Moderators erforderlich
Gegründet am:
28. Sep. 2008
Beschreibung:
For fans of death metal composed in an 'epic' manner.

You must have at least 1000 scrobbles to join, so that I can get a good idea of what your music tastes are.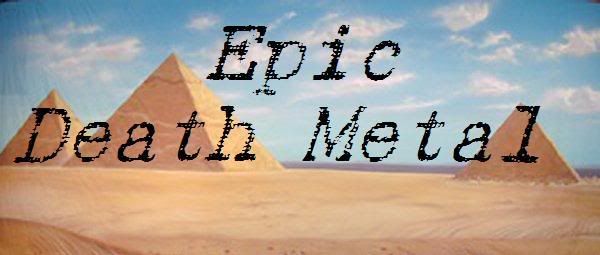 Epic Death Metal is death metal composed in such a manner as to evoke images common in death metal, only to a much greater degree of scope. Bands such as Obituary, Deicide or Cannibal Corpse, which make references to topics which can be considered epic do not count, as they fail to properly express such themes through their music.
Weekly Top Albums
Feel free to start new topics & post in the forums.
MY favourite DEATH METAL albums of all time von chucknorr1s | 2. Apr. 2009 |

36 Kommentare

Yet another 10 death metal albums you need to hear but probably haven't von baltech22 | 20. Mai. 2009 |

54 Kommentare

Best 10 metal albums, released on 2008 von ArkoldThos | 31. Dez. 2008 |

4 Kommentare
Alle anzeigen