Moderatoren:
ma_jah
und
iTranscendence
Gruppenstatus:
Offen
Gegründet am:
10. Nov. 2009
Beschreibung:
Chillbase - global chill out community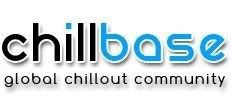 Every once in a while we all need to take some time to slow down a bit, to look around, become aware, enjoy the moment and simply be. Chillbase.org is dedicated to being your premier portal for all lovers of the chill mood, gatherings and sound vibrations, a Global Chillout Community.
For a long time there was an idea of a portal like this and finally in the summer of 2009, when two like-minded people met, it became clear that the time for the realization had come. Although the portal is mainly musically oriented, our goal is to give users access to all activities regarding the chill culture and to support and help promote artists who are part of our site on all related social networking and indexing sites. Here you will find all the necessary things in one place. A database of labels, artists and releases and live mixes. Interviews and reviews with the biggest names and hottest albums. The latest news and stories.
Chillbasement - free promo releases

Born deep in the winter of 2009, the Chillbasement is a creative commons promotional label for today's Chillout artists to promote new or unreleased works either solo or through the 'Chillbasics' compilation series. Combined with news stories, reviews and interviews, the Chillbasement becomes a launch point for creating buzz for artist and label work.
The portal is still in its beta phase, meaning we are still working on it as the idea is to build it supplementary with your comments with the goal of creating the community to suit us all.
If you would like to participate in any way or just leave a note, please don't hesitate to contact us. It is always a pleasure to meet you!
Ultimae - ASURA [ Radio Universe ] Out now von Ultimae | 6. Nov. 2014 |

2 Kommentare

Ultimae - ASURA [ Radio Universe ] Coming Soon... von Ultimae | 9. Okt. 2014
CIRCULAR [ Moon Pool ] | Ultimae - Out now ! von Ultimae | 10. Jul. 2014
Alle anzeigen