Moderatoren:
Keiner da! (Schau
hier
nach was du tun kannst, wenn du Gruppen-Moderator werden möchtest.)
Gruppenstatus:
Offen
Gegründet am:
29. Nov. 2007
Beschreibung:
Movie Love: Almodóvar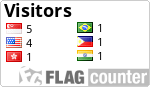 The most internationally acclaimed Spanish filmmaker since Luis Buñuel was born in a small town (Calzada de Calatrava) in the impoverished Spanish region of La Mancha. He arrived in Madrid in 1968, and survived by selling used items in the flea-market called El Rastro. Almodóvar couldn't study filmmaking because he didn't have the money to afford it. Besides, the filmmaking schools were closed in early 70s by Franco's government. Instead, he found a job in the Spanish phone company and saved his salary to buy a Super 8 camera. From 1972 to 1978, he devoted himself to make short films with the help of of his friends. The "premieres" of those early films were famous in the rapidly growing world of the Spanish counter-culture. In few years, Almodóvar became a star of "La Movida", the pop cultural movement of late 70s Madrid. His first feature film, Pepi, Luci, Bom y otras chicas del montón (1980), was made in 16 mm and blown-up to 35 mm for public release. In 1987, he and his brother Agustín Almodóvar established their own production company: El Deseo, S. A. The "Almodóvar phenomenon" has reached all over the world, making his films very popular in many countries.
Filmography:
2009 Broken Embraces
2006 Volver
2004 Bad Education
2002 Talk to Her
1999 All About My Mother
1997 Live Flesh
1995 The Flower of My Secret
1993 Kika
1991 High Heels
1990 Tie Me Up! Tie Me Down!
1988 Women on the Verge of a Nervous Breakdown
1986 Matador
1986 The Law of Desire
1984 Dark Habits
1984 What Have I Done to Deserve This?
1982 Labyrinth of Passion
1980 Pepi, Luci, Bom y Otras Chicas del Montón
Almodóvar's most recent film Broken Embraces (Los Abrazos Rotos), released in Spain on March 18, 2009, is the director's longest and most expensive feature. The plot follows the tragic fate of a former film director, who was blinded in a car accident fourteen years before. The film has a fractured puzzling structure, mixing past and present and film within a film that Almodóvar explored previously in both Talk to Her and Bad Education. Broken Embraces is built up as homage to the craft of film making and takes some cues from Roberto Rossellini's Journey to Italy and Almodóvar's own Women on the Verge of a Nervous Breakdown.

On 05 May 2010 Almodóvar cast Antonio Banderas for the male lead role in his upcoming thriller film The Skin I Live In.